The Top 10 Drones with Long Flight Times in 2023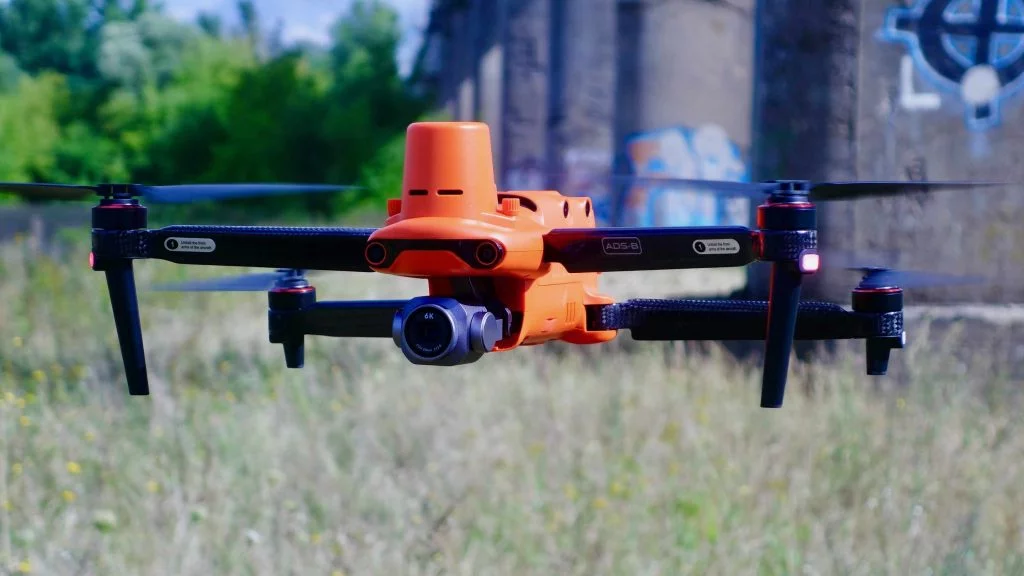 Are you looking for a drone with long flight time in the air? If you're in the market for a drone, you'll want to consider flight time as an important factor. After all, what's the point of having it if it can't stay in the air for very long?
It's common knowledge that limited battery life is a major complaint among drone owners. The flight time of your drone is a major consideration when shopping for a new drone because it affects everything from the efficiency of your route planning to the effectiveness of your missions. Having a drone with a long flight time is crucial if you need to cover a wide region.
Let's say you're in the middle of filming a documentary when you realize your battery life is too low and you have to return. Extra batteries wouldn't be worth the bother if it meant missing a crucial part of the shot or messing up the recording as a whole if it meant using the old batteries.
In this post, we'll be showcasing the top 10 drones with the longest flight times. Whether you're a professional photographer looking for a high-end model or a beginner looking for a budget-friendly option, we've got you covered. So, if you're ready to soar, keep reading to find the best drone for your needs.
Top 10 Drones with Longest Flight Time Comparision
Drones with Long Flight Time Review
1. DJI Mavic 2 Pro (31 minutes) - Top Drone Flight Time
DJI is a leading producer of high-quality drones for recreational use. The DJI Mavic 2 Pro is one of the company's top-tier offerings, and several pilots compare it favorably to commercial drones at the entry level. The current maximum flight time for the Mavic 2 Pro is 31 minutes.
The Mavic 2 Pro is ideal for aerial photography and filming because of its 20 megapixel camera with 4K recording capabilities. Its all-around sensors make it useful in building projects as well. Creators love this product since it can reach a top speed of 72 kph in sport mode while still being easily portable and foldable.
2. Potensic Dreamer 4K (30 minutes) 
The Potensic Dreamer 4K could be a fun choice for novice drone pilots. It has a high-end build that looks like DJI's Phantom drones, which gives it an air of prestige. It also contains a 4K camera that can take photos in that resolution, but not videos.
Battery life and user friendliness make up for the Potensic Dreamer 4K's shaky recording quality. It can stay in the air for 30 minutes because of its fast controls and respectable battery life. Even those who have never flown a drone before can get some quality air time-more than enough to become familiar with the controls.
3. DJI Mini 2 (31 minutes) - Best Drone for Beginners
The DJI Mini 2 is a more expensive, beginner-friendly alternative to the Potensic Dreamer 4K. This device is capable of recording 4K video and is both user-friendly and space-saving. So, if you want to take and record 4K photos and videos, you should get the Mini 2, even though it costs more.
The QuickShot option is for people who have never used a camera before. It optimizes the AI to help even a new user take a good picture. Even at a height of 4,000 meters, its stabilizing elements can withstand winds of up to 28 kph.
OcuSync 2.0 video transmission is popular among filmmakers since it allows for HD video transmission at a range of up to 10 kilometers. With a flight time of just 31 minutes, you'll have plenty of time to find the ideal vantage point.
4. DJI Mavic Air 2 (34 minutes) 
The Mavic 2 Pro has enough power and doesn't cost too much to keep most people interested in this hobby. But the DJI Mavic Air 2 is better if you want a longer battery life without sacrificing quality or capabilities. A maximum of 34 minutes in the air is claimed for it.
When comparing the Mavic 2 Pro to the Mavic Air 2, you won't notice much of a difference in their overall performance. However, the Air 2 can outlast the Mavic 2 Pro in the air because to its improved battery and other efficiency advancements. If you're on a low budget but still want a competent drone, the Air 2 is a good alternative to the Mavic 2 Pro. Also, for the money, its top speed of 42.5 mph isn't bad at all.
5. DJI Air 2S (31 minutes) 
The DJI Air 2S is a good product because of its reasonable price and satisfactory flight time. This device is very useful for anyone involved in filmmaking, surveying, building, or any other field. The Mavic Pro has the greatest sensors, features, and flying time in the consumer drone industry since it combines the best of the Mavic Air 2 and the Mavic Pro.
With its excellent camera, you can record video in 5.4K at 30 frames per second. To further enhance your shooting options, there is a zoom feature that can provide up to 2x magnification. The MasterShots function also allows users to take stunning pictures without any effort. Its flight time of 31 minutes is competitive with other leading consumer drone offerings.
6. DJI Mavic 3 (46minutes)
The Mavic 3, the latest and greatest DJI Mavic, tops the list. The Mavic 3 weighs more than prior models. The drone can fly for 46 minutes on a high-capacity battery. In windy conditions, this number may drop to 37 minutes, but that's still within our limit for long-flight drones.
The Mavic 3's two image sensors—a Micro Four Thirds sensor that can shoot 5.1K films at 50 fps and a 1/2-inch sensor that can zoom 28x—are notable. This camera drone has a Hasselblad camera. Given its ultraportability, this is an impressive effort.
APAS 5.0 can identify obstacles up to 200 feet away and steer the Mavic 3 to avoid them.
The Mavic 3 costs over $2000. The Cine version with a built-in SSD and Apple ProRes compatibility costs $5000. This price excludes casual users. Professional drone photographers that value portability should consider this.
DJI drones naturally have geofencing. Flying in controlled airspace can be annoying. This may not be horrible.
7. DJI Mini 3 Pro with Intelligent Flight Battery Plus (47 minutes)
The DJI Mini 3 Pro is the latest drone in the 250-gram DJI Mini series. First, a disclaimer. Only the larger Intelligent Flight Battery Plus is considered for the Mini 3 Pro. Unfortunately, this makes the Mini 3 Pro over 250 grams, requiring FAA registration.
The Mini 3 Pro can fly for 47 minutes with Intelligent Battery Flight Plus. The normal battery's 34-minute flight time is greatly improved.
Even with a bigger battery, the Mini 3 Pro is still a small, light drone that is great for traveling. The Mini 3 Pro's Quad Bayer Sensor can shoot 4K films at 60 fps and 48 MP stills. Its three-axis mechanical gimbal stabilizes images.
The APAS 4.0 automated navigation system on the Mini 3 Pro can avoid obstacles in front, behind, and below. Modern DJI drones have geofencing but not ADS-B.
The Mini 3 Pro's base package costs $900. Its automatic geofencing feature may annoy drone pilots. If these don't bother you, the Mini 3 Pro is one of the best and smallest camera drones.
8. Autel Evo Lite Plus (40 minutes)
The Autel Evo Lite is an ultraportable drone that, like the DJI Mavic 3, can fly for up to 40 minutes on a single battery charge. It sports a 20 megapixel camera with a 1-inch sensor that can capture 6K video at 60 frames per second. The camera's aperture can be changed, but when shooting in Manual mode, you can't use some functions like HDR or AEB.
You should expect many of the common automatic camera and flight modes seen on drones in this price range, and the Evo Lite Plus delivers. It can be programmed to autonomously track subjects, shoot HyperLapse films, or fly along a predetermined route. If you're really into aerial photography, the drone has a lot to offer you.
The drone has sensors that detect obstructions in the front, the back, and the underside, allowing it to safely navigate around them. However, the drone has no collision avoidance features, so it just stops and hovers when it approaches an obstruction.
The Autel Evo Lite Plus, with the bare-bones accessory package costing around $1500, is still somewhat pricey but less so than the DJI Mavic 3.
9. Autel Evo II Pro (40 minutes)
The Autel Evo II Pro is a heavyweight ultra-portable drone. Autel's 1.2-kilogram drone packs a lot of hardware. This includes the drone's massive 7100-mAh battery that lasts 40 minutes.
The Evo II Pro, Autel's professional drone entry, boasts top camera specs. A 1-inch CMOS sensor records 6K films at 30 fps and 4K at 60 fps. It offers customizable aperture, HDR, AEB, and HyperLight modes. DNG photographs allow for further post-processing.
The Evo II Pro's AI-Enhanced Dynamic Track follows moving subjects and avoids obstructions during flight. This drone's powerful function is great for action shots.
Thermal imaging cameras can replace the Evo II Pro's RGB camera. Enterprise applications benefit from the drone's adaptability. This drone costs $2000, thus Autel may be targeting enterprise users. It's one of the most capable drones, but it's not for everyone.
10. Skydio X2 (35 minutes)
Skydio drones are noted for their top-notch situational awareness and AI navigation. The X2 is Skydio's most advanced drone. Thus, this drone may only appeal to enterprise users.
The X2 leads Skydio drones in flight time with 35 minutes. Still ultra-portable with foldable propeller arms. Due of its hardware, this drone is heavy.
Six 4K navigation cameras distinguish the Skydio X2. This lets the drone detect its surroundings and feed the AI for safe, autonomous navigation. The Skydio X2 excels at industrial inspection, search and rescue, and law enforcement incident response due to this functionality.
Magnesium and carbon fiber frame parts make the Skydio X2 sturdy. This drone is durable.
Skydio X2 is a top drone for features. It's a powerful and smart enterprise-level drone. It targets a specialized clientele that can afford drones over $10,000.
Buyer's Guide For Drones With Long Flight Times
Even though the idea of owning drones that can fly for a long time sounds cool, not everyone wants to do it. Since the high speed drains the battery quickly, these drones aren't much help to people who fly fast.
The weather is another thing to pay attention to. You can make the drone's flight time last longer if you fly it when it's calm and there aren't many things in the sky.
Look for drones with high-capacity batteries:
One key factor to consider when choosing a drone with a long flight time is the battery capacity. Drones with high-capacity batteries are able to stay in the air for longer periods of time, so it's worth looking for models that offer long battery life. It's also a good idea to consider the type of battery used by the drone, as some types of batteries may have a longer lifespan or be more efficient than others.
Pay attention to the weight of the drone:
The weight of a drone can have a significant impact on its flight time, as heavier drones require more energy to stay aloft. If you're looking for a drone with a long flight time, it's worth considering models that are lightweight and easy to carry around.
Check the range of the drone:
The range of a drone refers to the maximum distance that it can fly from its controller. Drones with long ranges are able to stay in the air for longer periods of time, as they can travel further from the controller without losing signal. If you're looking for a drone with a long flight time, it's worth considering models with a long range.
Consider the intended use of the drone:
Different drones are designed for different purposes, and the intended use of the drone can have an impact on its flight time. For example, drones designed for aerial photography may have longer flight times than those designed for racing or other high-speed activities. It's worth considering the intended use of the drone when looking for a model with a long flight time.
Don't forget to maintain and care for your drone:
Proper maintenance and care can help extend the flight time of your drone. This may include charging the batteries regularly, cleaning the propellers, and performing regular checkups to ensure that everything is in good working order. By taking good care of your drone, you can help extend its flight time and get more value for your money.
Type of motor
You'll have to give up the idea of a strong motor if you want your flight to last longer. A powerful motor will drain the battery life just like in any high-end car. Using a weaker motor will allow for a longer flight time.

Drones With Long Flight Times - FAQs
Q. Can a drone fly for 2 hours?
Yes, some drones have flight times of up to two hours. However, factors such as wind speed and payload weight can affect the actual flight time.
Q. How long can military drones stay flying?
The length of time a military drone can stay in the air depends on its type and the mission it is tasked with. For example, some surveillance drones can stay in the air for up to 30 hours, while other types of military drones designed for high-altitude long-endurance missions can fly for over a week.
Q. What are affordable drones with long flight time?
There are a number of affordable drones that have relatively good flight time.
 DJI Mavic Mini – Flight time: 30 minutes, Price: $399
Hubsan H501S X4 – Flight time: 20 minutes, Price: $179
Holy Stone HS100G – Flight time: 18 minutes, Price: $159
Potensic T25 GPS Drone – Flight time: 15 minutes, Price: $169
Force 1 U45W Blue Jay – Flight Time: 10 minutes, Price: $119
Drones With Long Flight Times – Final Thoughts
The length of a drone's flight time is sometimes overlooked, yet it is a crucial aspect in making a purchase decision. Most commercial drones have a maximum flight time of 25 minutes, which has decreased over the previous few years. These technical hurdles have long ago been cleared, and today's consumers can choose from a wide variety of drones with flight times well above 30 minutes.
Also Read: