The Great Drone Duel: Dji Phantom 4 vs Mavic Pro – Which Wins?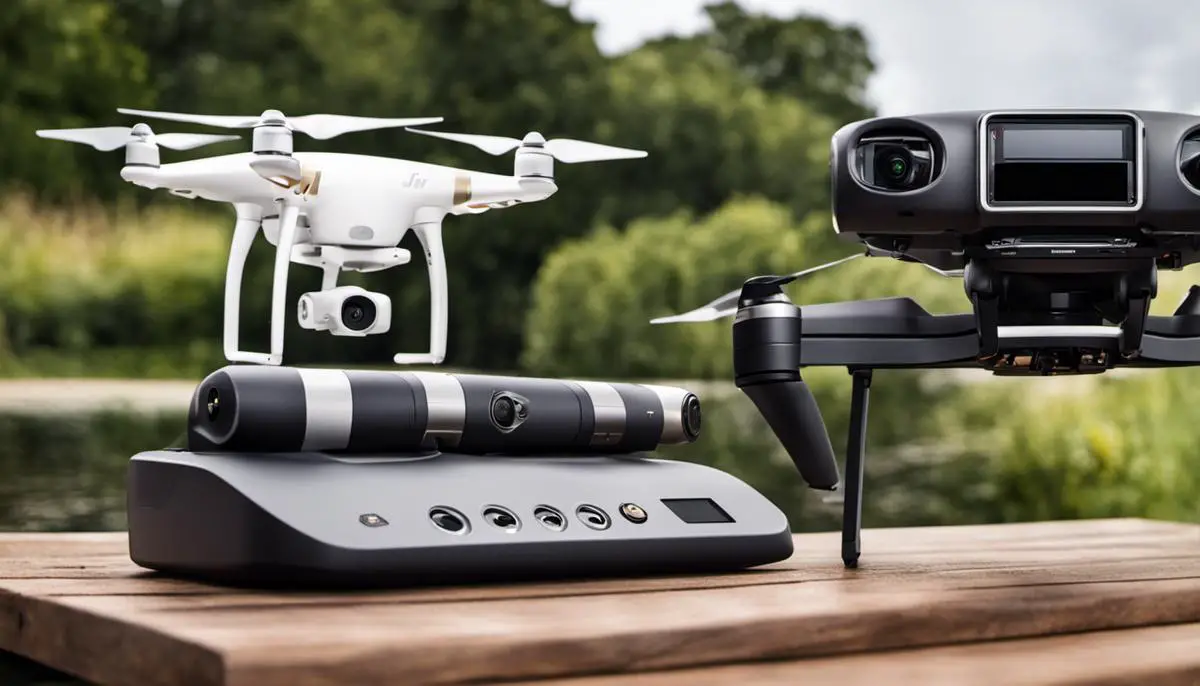 In-depth comparison: Diving into the Battle of DJI Phantom 4 vs Mavic Pro
In the dynamic realm of drones, two unarguably top-tier models that have elicited interest and debate among enthusiasts and professionals are the DJI Phantom 4 and Mavic Pro. Incorporating advanced, user-friendly technology, each drone offers its own distinctive strengths and comparative advantages. This article provides a comprehensive exploration of both models, summarizing their fundamental features, essential selling points, and target markets. This foundational context enables a more nuanced understanding of their capabilities and performance.
Detailed Overview of Dji Phantom 4 and Mavic Pro
The DJI Phantom 4 is a popular drone option known for its user-friendly features and advanced automation tools. This drone is ideal for beginners who are looking to step up their game in aerial photography and videography. The Phantom 4 is a larger drone and commands a robust presence, making it feel professional and sturdy.
One of the key selling points of the DJI Phantom 4 is its obstacle avoidance system. This system uses front-facing sensors to detect and avoid collisions, making drone flying a much safer experience for all involved. This drone also has advanced automatic flight modes like Follow Me, Waypoints, and Point of Interest, allowing users to focus on capturing the perfect shot instead of controlling the drone.
Other notable features of the Phantom 4 include its 4K camera, which produces stunning high-definition photos and videos. The drone also promises up to 28 minutes of flying time and a 5-kilometer control range, providing users with ample time and space to capture stunning aerial content.
On the other hand, the DJI Mavic Pro is beloved for its compact size and portability. Unlike the Phantom 4, the Mavic Pro can be folded down to the size of a water bottle, making it the perfect companion for travelers and adventure enthusiasts.
The Mavic Pro also has an impressive array of features. Just like the Phantom 4, the Mavic Pro boasts an obstacle avoidance system, automated flight modes, and a 4K camera. However, one key selling point of the Mavic Pro is its longer flight time, which can go up to 30 minutes. It also has a wider control range than the Phantom 4, reaching up to 7 kilometers.
Another outstanding feature of the Mavic Pro is its OcuSync transmission system. This allows the drone to stream live 1080p video straight to your smartphone or tablet over longer distances, providing real-time views of what your drone sees.
A few notable extra features also set the Mavic Pro apart. For example, it offers a Tripod Mode, which slows down the drone's speed for better control and precision in narrow or complex spaces. It also provides a Gesture Mode, which allows for hands-free control of the drone using simple movements.
Comparing DJI Phantom 4 and Mavic Pro
Examining the DJI Phantom 4 and the Mavic Pro, it becomes apparent that despite serving different market niches, they share many features, yet also offer distinct advantages. Both drones are appealing with their combination of beginner-friendly automated systems and high-end camera capabilities. However, the Mavic Pro distinguishes itself with its compact size, extended flight duration, expanded control range, and real-time streaming functionality.
The ideal choice depends on the user's personal needs and preferences. The Phantom 4 is often the preferred choice for novices desiring an intuitive drone experience, and comes with a comprehensive set of features suitable for smaller, secure spaces. Conversely, the Mavic Pro wins favor with globetrotters and adventurers, who value its portability, considerable flying duration, and wide-ranging control capabilities.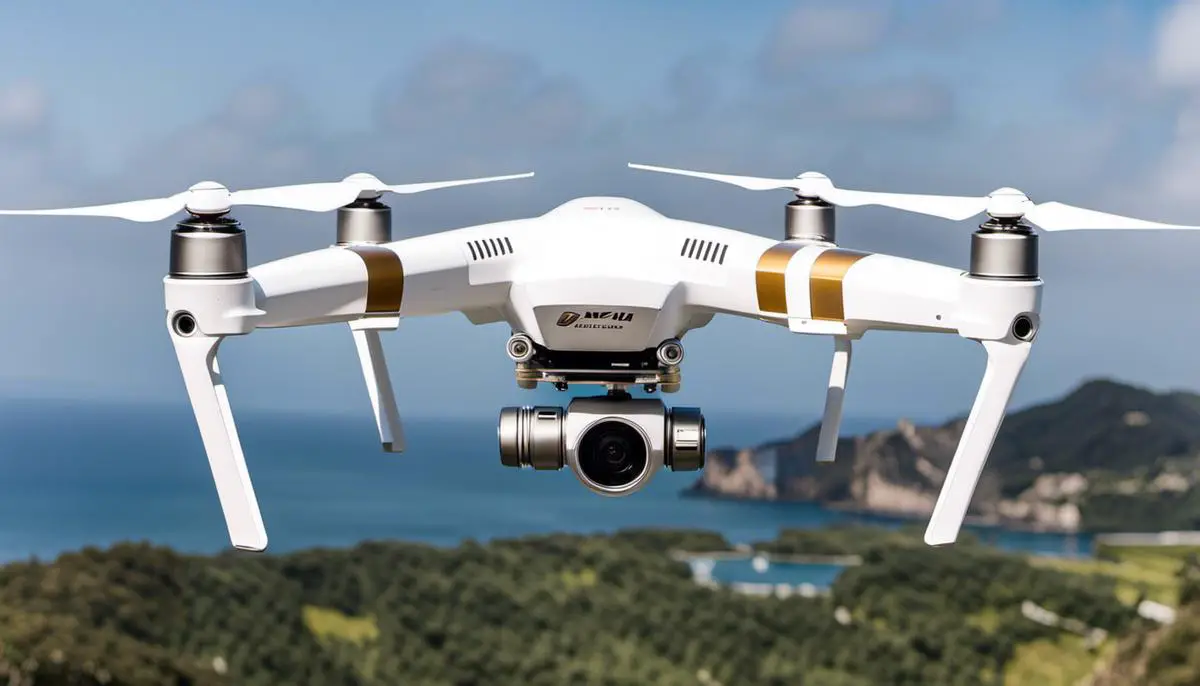 Comparison of Features and Performance
Exploring DJI Phantom 4
The DJI Phantom 4 stands out for its superior flight characteristics and high-resolution camera, which many enthusiasts consider to be a beginner's professional drone. Despite its size, the drone can achieve a maximum speed of around 45mph in sport mode, demonstrating considerable speed. Plus, its far-reaching control range of roughly 3.1 miles (5 kilometers) opens up broad exploration opportunities.
An outstanding aspect of the DJI Phantom 4 is its flight duration. With a high-capacity battery, you can expect up to 28 minutes of airtime. It's worth noting, however, that the actual flight time might be slightly lower, depending on influencing factors such as wind conditions, flight speed, and atmospheric temperature.
Another high point of the Phantom 4 is its top-tier camera. The drone's image capturing device is fitted with a 1/2.3 inch, 12-megapixel sensor that allows for the recording of 4K video at a rate of 30 frames per second. The Phantom 4 additionally features front and downward obstacle detection, enhancing safety when operated at close range.
Mavic Pro
In comparison, the Mavic Pro is a compact, foldable drone renowned for its portability without compromising on features. Much like the Phantom 4, it too has a robust flight performance. However, it slightly lags behind the Phantom 4 with a top speed of about 40mph. Yet, it slightly outweighs the Phantom 4 in terms of control range, with a range extended up to 4.3 miles (7 kilometers).
The battery life of the Mavic Pro offers a longer flight time in comparison to the Phantom 4. Despite its smaller size, the Mavic Pro boasts up to 27 minutes of flight, thanks to its 3830mAh LiPo 3S battery. Again, factors like wind, temperature, and flight mode can impact the true duration.
For photography and videography, the Mavic Pro is equipped with a similar 12-megapixel camera. However, it has a smaller sensor size, which is the 1/2.3 inch CMOS sensor as seen in the Phantom 4. Yet, it still provides high-quality 4K video at 30 frames per second. Its unique feature is the mechanical 3-axis gimbal stabilization system, which ensures smooth footage in almost any flight condition.
In terms of safety features, the Mavic Pro has obstacle detection face-forward, just like the Phantom 4. However, the Mavic Pro comes with the added "Return to Home" feature, in which it can automatically return to its launch point when the battery is low or the connection is lost.
Conclusion
In summary, both the DJI Phantom 4 and the Mavic Pro offer exceptional performance and versatility. The determining factor when choosing between the two comes down to personal preference and the intended primary usage. The Phantom 4 is preferable for those seeking lengthy flight times and superior speed, while the Mavic Pro is a great choice for those prioritizing size and portability.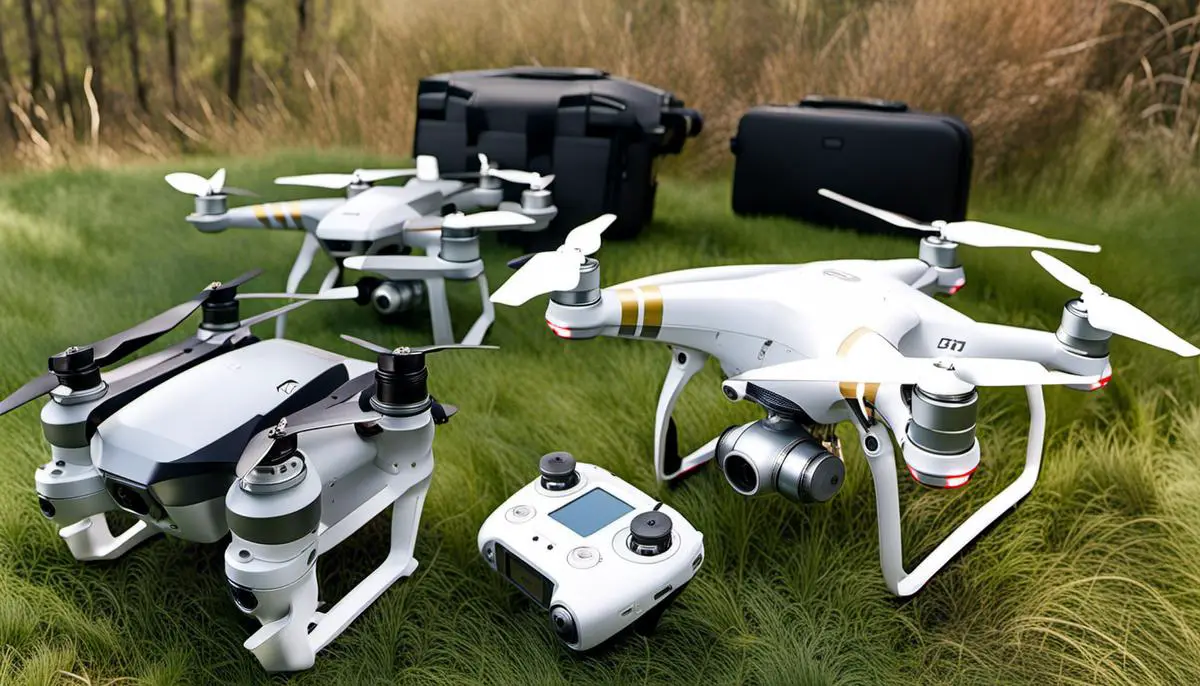 Real-world Applications and User Experience
Practical Real-World Performance
When applied to real-world conditions, the distinct strengths of both the DJI Phantom 4 and the Mavic Pro become clear. The robust build and larger body of the Phantom 4 enable excellent stability, even in harsh weather conditions. Its performance under windy circumstances is particularly noteworthy, often resulting in higher quality video capture.
Alternatively, the Mavic Pro stands out with its compact and portable design, making it an attractive option for users frequently on-the-go or those desiring to fly their drones in a variety of locations. Its small size does not compromise on features or performance. Users can expect a impressive camera quality and adequate flight duration from this nifty drone.
User Experiences
Speaking of user experiences, the responses vary greatly. Some users have expressed their preference for the Dji Phantom 4 because they find its control interface intuitive and easy to use. Its advanced obstacle avoidance system is also a selling point that is often praised, enhancing the security of the drone during flight.
Users have praised the Mavic Pro for its remarkable compactness as well as its ability to capture high-quality, professional-grade videos and photos. They love the Mavic Pro's quality 4K camera and the drone's extended flight time, which enable them to explore and capture a wider range of scenery.
Ease of Use
In terms of ease of use, both drones are quite user-friendly. The DJI Phantom 4 features a simple and intuitive controller, equipped with automatic flight assistant features and a return-home function, which makes flying the drone a cinch, even for beginners.
The Mavic Pro doesn't lag behind either, with its foolproof controller and a tap-to-fly function which makes it just as easy to operate. The drone also boasts gesture recognition, providing an additional control mechanism that users appreciate.
Durability
When it comes to durability, the Phantom 4's robust build gives it an edge over the Mavic Pro. However, the Mavic Pro is not far behind in resilience and can withstand minor collisions effectively, thanks to its durable and compact construction.
Customer Support
Users praise both drones' customer support for being attentive and helpful. Dji offers comprehensive customer support, including live chat, email support, and technical troubleshooting guides, on their official website. The company also provides phone support, which users appreciate as it often expedites the resolution process.
However, it is important to note that, like in any other industry, experiences with customer support can vary widely among users. While some users have reported excellent experiences and prompt resolutions, others might have had experiences that fell below their expectations.
Concluding Thoughts
When it comes to selecting between the DJI Phantom 4 and the Mavic Pro, the final decision largely depends on the individual's unique needs and desires. Each drone boasts impressive features and capabilities, making either option a sound investment for drone hobbyists and professionals alike.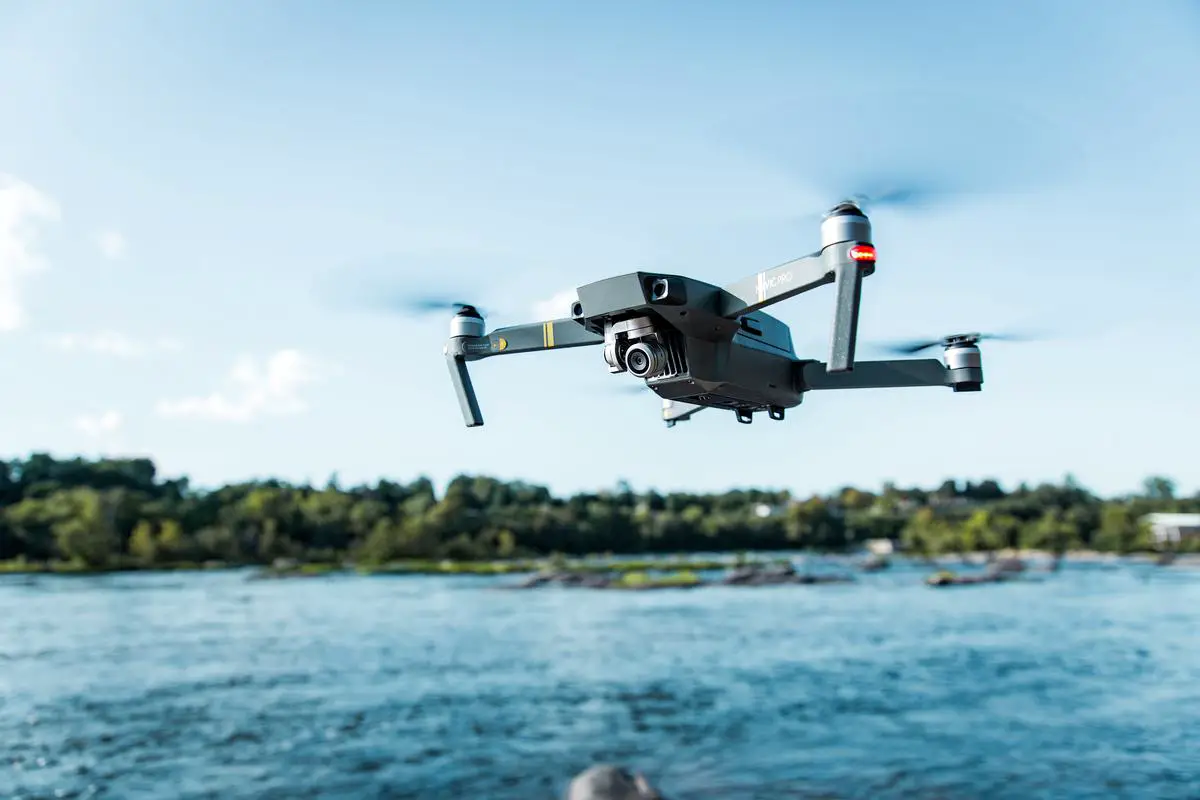 Photo by kg_media_pgh on Unsplash
Price Analysis and Final Verdict
Examining the Price Point
One of the major comparison points between the DJI Phantom 4 and the Mavic Pro is their different price tags. The Phantom 4 is a more affordable pick, being priced lower than the Mavic Pro. This makes it an attractive choice for beginners entering drone piloting, or for those with a budget constraint. Specifically, the Phantom 4 retails at approximately $1,199, while the Mavic Pro comes in at around $1,499.
Of course, the base price is only part of the story.
For either drone to reach its full potential, a variety of additional accessories are likely to be required. Essentials for the Phantom 4 include extra propellers, a versatile carry backpack, and a charging hub, while the Mavic Pro might require extra blades, a carrying bag, and additional batteries for an optimal experience. Considering these add-ons, the overall cost for each drone does increase beyond the base price.
This is where the Mavic Pro struggles somewhat, as its quality accessories are considered to be priced rather high. When incorporated into the overall cost, a fully equipped Mavic Pro can reach around $1,999. In comparison, the Phantom 4, including its accessories, comes to approximately $1,499.
Warranties, Repairs, and Service Plans
A warranty is another feature to look at when considering these drones. Both the Mavic Pro and the Phantom 4 come with a standard one-year warranty that covers hardware defects. They also offer DJI Care Refresh, a service plan that gives users peace of mind by providing two replacements in one year for a small additional charge in the event of accidents.
However, the cost of the service plan varies between the two drones. For the Phantom 4, DJI Care Refresh costs $149, while for the Mavic Pro, the service plan is pricier at $199. So not only is the Mavic Pro more expensive in terms of base price and accessories, but its service and warranty plan is also more costly.
Quality and Value for Money
Higher cost does not always translate to better value, but in the case of these drones, the Mavic Pro justifies its higher price tag with superior features and performance. The Mavic Pro is not only compact and highly portable but also boasts a longer flight time and a more efficient camera for capturing detailed photos and videos. The Mavic Pro has a distinct edge over the Phantom 4 in quality and the variety of features offered, making it a better investment for professional cinematographers and photographers.
Ideal Choice based on User Needs and Budget
In conclusion, there's no definitive answer as to which drone provides more value for money— it wholly depends on the user's needs and budget. If you are a beginner or someone who simply enjoys flying drones as a hobby, the Phantom 4 could be a more suitable choice for you given its lower total cost and simplicity. On the other hand, if you're a professional photographer or cinematographer looking for a drone that offers advanced features and excellent aerial shooting capabilities, the Mavic Pro is worth the extra penny, despite its higher cost.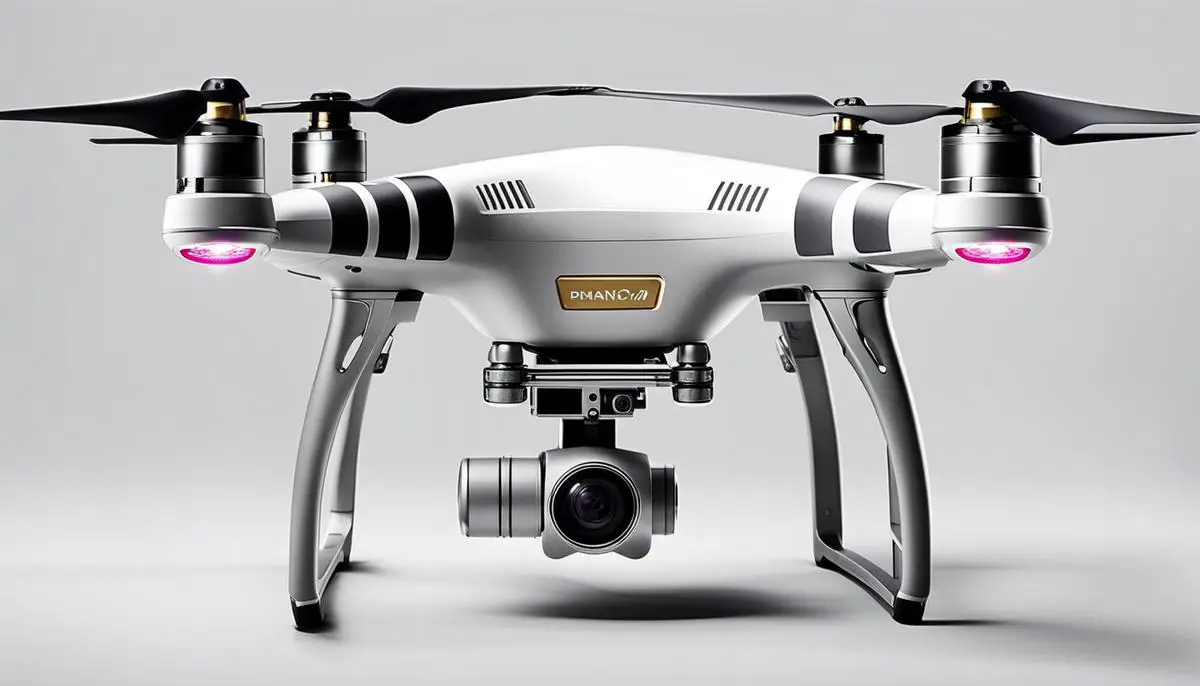 Considering every aspect, from flight performance to customer support, both the Dji Phantom 4 and Mavic Pro have certainly carved a niche in the market with their unique selling propositions. Ultimately, the decision lies with the user, who weighs the myriad of factors against their specific requirements and budget. Regardless of the choice, be assured that both drones offer top-tier features and remarkable functionality, promising an unparalleled drone experience that is truly worth the investment.
DJI Phantom 4 vs Mavic Pro: FAQs
How do the designs compare?
Phantom 4: Larger quadcopter design with included controller. Foldable arms and props.
Mavic Pro: Smaller, more portable foldable design. Arms and props fold inward. needs a smartphone for the controller.
What are the differences in flight performance?
Phantom 4: maximum speed of 45 mph; maximum flight time of 28 minutes.
Mavic Pro: maximum speed of 40 mph; maximum flight time of 27 minutes.
Which has the better camera?
Phantom 4: 12 MP camera stabilized by 3-axis gimbal. Shoots 4K video.
Mavic Pro: Same 12-megapixel camera and 4K video capabilities. 3-axis stabilized gimbal.
What kind of sensors and obstacle avoidance do they have?
Phantom 4: Obstacle sensing in 5 directions. Dual GPS/GLONASS.
Mavic Pro: Obstacle avoidance in 4 directions. Dual GPS/GLONASS.
How far can they be flown?
Phantom 4: FCC-compliant up to a 5-mile range.
Mavic Pro: FCC-compliant up to a 4-mile range.
What are the key differences in price?
Phantom 4: Around $1099
Mavic Pro: Around $999
Which is better for traveling and portability?
Mavic Pro is smaller and lighter. Folds up to fit in small bags. Better for travel and portability.
Which is more beginner-friendly?
Phantom 4 includes dedicated controller, so it is simpler to learn for beginners. Mavic Pro relies more on smartphone interface.