Legal Landscape of Drone Usage: Navigating Regulations and Liability Issues on Unmanned Aircraft Systems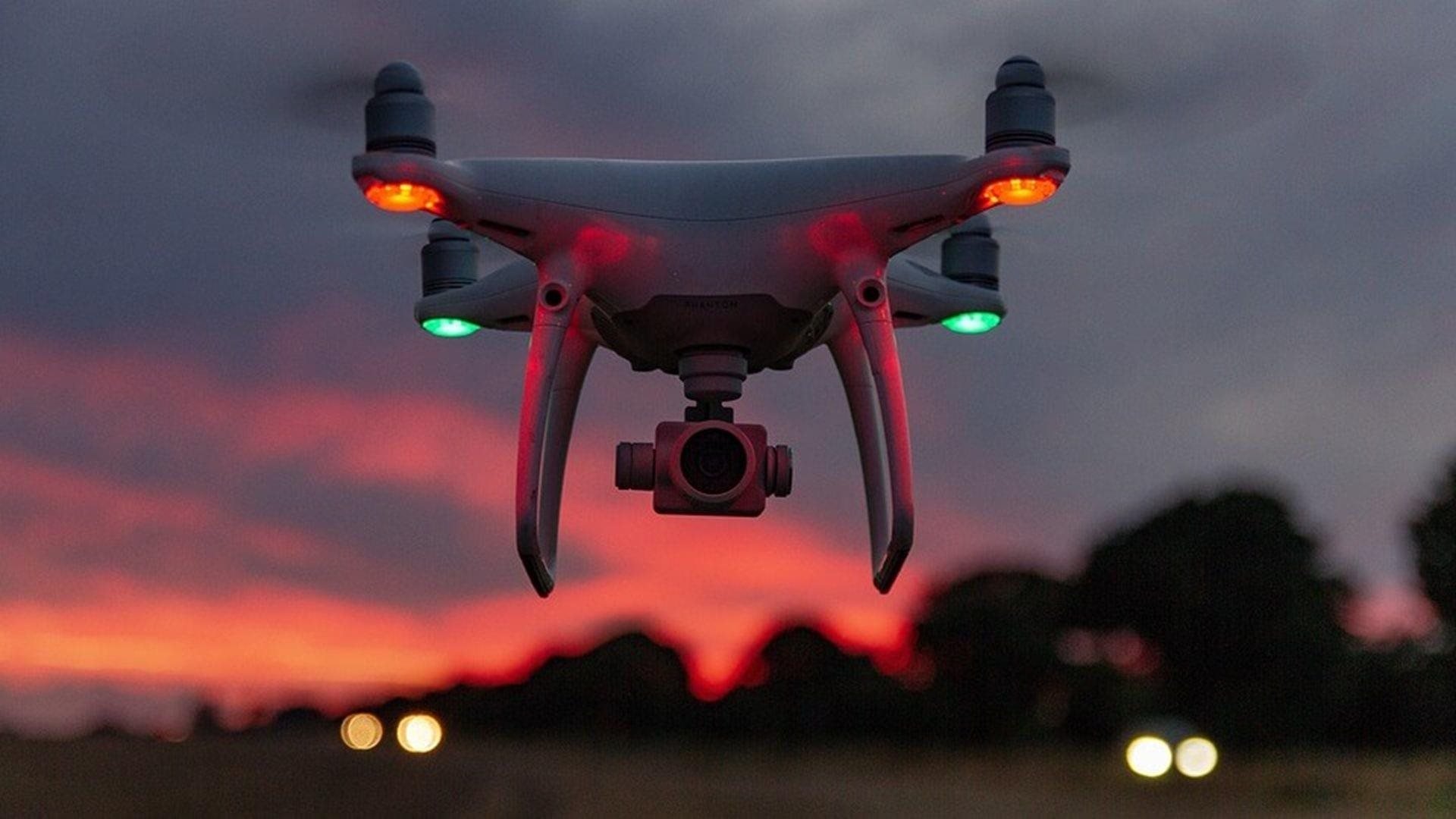 As drone technology continues to advance, the legal landscape of drone usage is constantly evolving. We are seeing an increasing number of drones take flight for a variety of purposes, from recreational use to commercial applications. However, with this rise in drone usage comes a need for regulations and laws to ensure safety and privacy.
Unmanned aircraft systems, or drones, have become more accessible and affordable in recent years, leading to an increase in usage. While drones can provide many benefits, such as surveying land or delivering packages, they also present potential risks to public safety and privacy. As a result, governments around the world are implementing laws and regulations to govern drone usage.
Understanding the law landscape of drone usage is crucial for anyone who owns or operates a drone. It is important to be aware of the regulations and restrictions in place to ensure safe and legal drone usage. In this article, we will explore the current legal landscape of drone usage, including the regulations in place for both recreational and commercial drone usage, and the potential implications for drone operators and the public.
Overview of Drone Usage
As drone technology continues to advance, their applications have become increasingly widespread. Unmanned Aircraft Systems (UAS), commonly known as drones, have a wide range of uses including:
Law enforcement
Land surveillance
Wildlife tracking
Search and rescue operations
Disaster response
Border patrol
Recreational use
Drone Technology
Drones come in various sizes and shapes, from small handheld models to large aircraft. They are equipped with a range of sensors and cameras, which allow them to capture high-quality images and videos from above. Drones can be controlled remotely or programmed to fly autonomously, making them versatile tools for a range of applications.
Unmanned Aircraft Systems
UAS refers to the entire system that includes the drone, ground control station, and communication links between the two. UAS can be used for a wide range of applications, including military operations, scientific research, and commercial use.
As the use of drones continues to grow, so has the need for regulations to ensure their safe and responsible operation. It is important for operators to understand the legal landscape of drone usage to avoid any legal issues and ensure compliance with regulations.

Legal Landscape of Drone Usage
The use of drones has become increasingly popular in recent years, with applications ranging from aerial photography to package delivery. However, the legal landscape governing the use of drones is complex and constantly evolving. In this section, we will explore the federal and state laws governing the use of drones.
International Privacy Law
It's also important to remember that jurisdiction is the only factor in privacy torts. Important terms like "widespread disclosure" or "highly offensive" are interpreted differently by some courts. As with existing state laws that generally regulate drone use, there is no federal privacy tort, hence the amount of restitution varies greatly by jurisdiction.
The European Union's (EU) most important privacy law, the General Data Protection Regulation (GDPR), has an impact on drone commerce and use. Multinational firms (MNCs) with U.S. headquarters frequently target European consumers, and GDPR applies to any information gathered about EU citizens. GDPR covers a wider range of topics than U.S. privacy law and serves to safeguard personally identifiable information ("PII") or any data that could be combined to make personal data. (See our earlier blog postings here and here for more details on GDPR and recent developments.) If they are GDPR compliant, U.S. businesses who deploy drones are already ahead of the game.
Constitutional Law
The utilization of drone surveillance by governmental agencies, particularly the Department of Homeland Security and law enforcement officials, may potentially violate constitutional safeguards for individuals. Please note the recent governmental surveillance of protests. The First Amendment safeguards the freedom of speech, peaceful assembly, and the right to petition for redress of grievances, while the Fourth Amendment ensures protection against unreasonable search and seizure by the government.
Monitoring demonstrations could be considered a clear instance of infringing upon the right to freedom of expression.  Notwithstanding, pursuant to the First Amendment, individuals possess the entitlement to capture photographs for artistic purposes and, notably, for the purpose of news coverage and commentary. In the event that drone pilots face legal action for capturing aerial images of individuals engaged in counterfeiting U.S. currency in a secluded area, it could be argued that such action constitutes a breach of the First Amendment's protection of press freedom. The Senate has introduced the Preventing Emerging Threats Act of 2018, which proposes to confer upon the Departments of Homeland Security and Justice the authority to restrict drones from accessing areas that are deemed excessively broad. It should be noted that the departments are obligated to seek consultation with the FAA.
Numerous First Amendment concerns arise in private litigation, however, several individuals may possess claims that the Fourth Amendment safeguards them against unjustified government drone surveillance. The Supreme Court has not yet issued a ruling on a case pertaining to drone technology. However, it has explicitly declared that the "curtilage," which refers to the area immediately surrounding one's home, does not afford a reasonable expectation of privacy when helicopters or airplanes fly over it. The legal case of California v. Ciraolo, 476 U.S. 207 (1986) is a matter of record. It is important to note that law enforcement officials possess the legal authority to conduct surveillance of private property from public airspace, which includes the use of helicopters flying at an altitude of 400 feet. The cases referenced are Dow Chemical Company v. United States, 476 U.S. 227 (1986) and Florida v. Riley, 488 U.S. 445 (1989). Collectively, these findings indicate that aerial drones operating at altitudes exceeding 400 feet could potentially be utilized for the purpose of gathering intelligence on demonstrators or any other behavior deemed suspicious. Assuming that a thermal imaging machine, which is one of the few technological devices that are prohibited from intruding upon privacy, is not employed, the action is likely to be in accordance with the Constitution. The legal case of Kyllo v. United States, 533 U.S. 27 (2001) is a notable precedent in the field of law.
It is noteworthy that a federal statute prohibiting the utilization of unmanned aerial vehicles for the purpose of conducting surveillance on privately owned land would not contravene either the First or Fourth Amendment with respect to regulations limiting flights below an altitude of 400 feet. However, it is probable that a court would give deference to the Federal Aviation Administration's expertise in enforcing such regulations. If the FAA does not take proactive measures to promote the protection of privacy rights, we may have to rely on jurisdiction-specific legislation and navigate the existing state laws.   

The Federal Aviation Administration (FAA) governs the use of drones in the United States. According to the FAA, drones must be registered if they weigh more than 0.55 pounds and less than 55 pounds. Additionally, drones must be flown below 400 feet and within the operator's line of sight. Commercial drone pilots must also obtain a remote pilot certificate from the FAA.
The FAA has also proposed rulemaking that would require drones to broadcast their location and identification information via telecommunications. This proposed rulemaking is intended to improve safety and security by allowing law enforcement to identify and track drones in the airspace.
State and Local Laws
The present legal framework concerning drones and privacy is a regrettable assortment that could potentially result in significant complications in litigation that involves multiple jurisdictions. As an illustration, the State of Alabama, along with several other states, lacks legislation pertaining to privacy protection from drones, let alone any specific laws addressing drones. On the other hand, the State of Mississippi has enacted a law that is specifically designed to safeguard individuals from being subjected to surveillance by a drone through a window or any other opening of a building.
It is noteworthy that there exist significant variations among states in terms of their approach to data privacy governance. States with a significant concentration of technology companies, corporate lobbyists, and financial resources, such as California, tend to exhibit a greater commitment to the development of robust privacy laws. Conversely, other states may be more vulnerable to enacting legislation that affords less comprehensive protection for individuals' personal data. As an example, nearly 50% of states in the United States currently lack any active legislation or task forces that are specifically dedicated to the development and implementation of privacy laws. Hence, the pressing need for a standardized law that regulates drones and upholds the fundamental right to privacy arises due to the lack of consistency in privacy laws across different states.
The Uniform Law Commission (ULC), a non-profit organization dedicated to drafting consistent legislation across various jurisdictions and recognized for its contributions to the Uniform Commercial Code, has made efforts to establish drone privacy laws in order to prevent fragmentation. The Uniform Law Commission (ULC) formulated the Uniform Tort Law Related to Drones Act in 2019. The proposal establishes a criterion of "significant interference" for a privacy violation tort that could result in legal responsibility, along with considerations that may ascertain such interference. Although the ULC has received feedback from professionals and interested parties, it is currently awaiting further directives from the FAA with regards to unmanned aerial vehicles. Hence, the proposed legislation can be considered as a reference point, but it may not progress further due to the FAA's position on intervention in privacy laws.
It is important to acknowledge that trespassing on intellectual property using a drone can have significant consequences. One may wish to contemplate the utilization of drone technology to capture aerial footage of a television screen displaying an episode of the popular medical drama series, "Grey's Anatomy." While the act of uploading the video clip on YouTube may constitute a violation of the network's copyright, there exist other complex situations that may necessitate a more thorough examination. Initially, the quantity of recorded material and the manner in which it is utilized would likely require a thorough examination of fair use, which is highly dependent on the circumstances.
The situation becomes more intricate when an unmanned aerial vehicle records video of a live performance, such as an open-air musical show. Although professional sports organizations are typically cautious about safeguarding their broadcast copyrights, the Copyright Act prohibits them from claiming ownership of live footage that has been recorded by third parties. Notwithstanding, the Federal Aviation Administration explicitly prohibits the operation of unmanned aerial vehicles within a three-mile radius of stadiums during the period commencing one hour prior to a sporting event and concluding one hour subsequent to the event. This encompasses events hosted by Major League Baseball, the National Football League, NCAA Division One Football, and several automobile racing organizations.
While the Federal Aviation Administration (FAA) has implemented temporary flight restrictions for numerous major sporting events, it has yet to do so for other outdoor events such as concerts or high school football games. It is worth noting that proprietors of a versatile venue may obtain a limitation for a baseball match, but not for a musical performance. Consequently, the organizers of outdoor events other than the ones mentioned may not be able to secure protection for their broadcast copyrights unless they advocate for their municipality to pass a favorable ordinance. The House of Representatives has proposed a bill known as the Stadiums Operation under New Guidance (SONG) Act. This bill aims to redefine the term "sporting" to encompass all significant events held in stadiums, including concerts.
The enactment of such a law would offer safeguards for venue proprietors and the confidentiality of event participants. However, the ultimate outcome of these gatherings is subject to the discretion of Congress. In addition, it is important to note that copyright law is typically not intended to serve as a means of safeguarding the privacy of individuals within their personal residences or while engaging in public demonstrations that may be contentious in nature.
There exist additional noteworthy copyright concerns linked to the utilization of drones that are distinct from privacy matters. We aspire to delve into these topics in an upcoming blog post.
Here are some key liability issues to be aware of:
Property damage: If a drone crashes into someone's property, the drone operator may be liable for any resulting damage. This could include damage to a person's home or car, for example.

Personal injury: If a drone injures someone, the drone operator may be liable for any resulting medical expenses, lost wages, and pain and suffering.

Invasion of privacy: Drones equipped with cameras can be used to invade people's privacy. For example, if a drone is used to take pictures or video of someone in their backyard without their consent, the drone operator could be liable for invasion of privacy.

Intellectual property infringement: If a drone is used to take pictures or video of copyrighted material, such as a movie or sporting event, the drone operator could be liable for copyright infringement.
To mitigate these liability issues, drone operators should take steps to ensure the safe and responsible use of their drones. This includes following all regulations and exercising caution when flying a drone near people or property.

Legal Landscape of Drone Usage: Final Thoughts
The legal landscape surrounding drone usage can be complex and challenging to navigate. However, by understanding the regulations and liability issues, drone operators can ensure the safe and responsible use of their drones. Whether you're using a drone for personal or commercial purposes, it's important to stay up-to-date on the latest regulations and best practices for drone usage.