New Contixo F28 Foldable GPS Drone Review: Unleash Your Aerial Photography Skills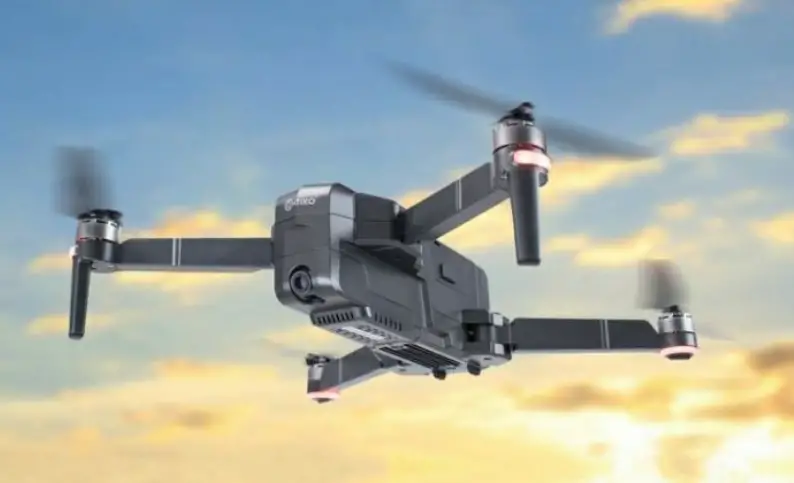 The Contixo F28 Foldable GPS Drone is a remarkable piece of technology that brings the thrill of aerial photography and videography within reach. With its advanced features, user-friendly design, and foldable portability, this drone is perfect for beginners and enthusiasts alike. In this article, we will explore the key features of the Contixo F28, discuss its benefits, and answer frequently asked questions to help you make an informed decision.
Key Features and Benefits:
2K FHD Camera: The F28 features a 2K FHD camera with a 85° FOV lens, delivering stunning image and video quality with vivid colors and deep contrast.
GPS Control: The GPS system provides precise positioning, enabling features such as Follow Me, Waypoint, and Orbit modes for automated flight paths and tracking.
Selfie Mode: Capture stunning selfies with the drone's advanced facial recognition technology that keeps you in the frame while you focus on your poses.
Extended Flight Time: The F28 comes with an intelligent battery that offers up to 60 minutes of flight time, allowing for longer and more enjoyable flights.
Easy Storage and Portability: The foldable design and included carrying case make it convenient to transport the drone wherever you go, ensuring you never miss a great shot.
FPV Drone Compatible with Mobile: Connect your mobile device to the drone's Wi-Fi and experience real-time video transmission, giving you a thrilling first-person view.
User-Friendly Operation: The drone's intuitive controls and easy-to-use app make it suitable for beginners, while advanced features cater to the needs of experienced pilots.
Design of the Contixo F28 and F35 drones
Both the Contixo F28 and F35 have been designed with a focus on portability. Each item is accompanied by a protective carrying case. The drone and its controller have designated compartments with customized slots for storage. In terms of design, there exist several similarities between the two drones. Both items possess the feature of being foldable and capable of retracting to an open position. I was able to operate the drones proficiently, even without prior knowledge of the instructions.
Additionally, both products feature a self-stabilizing gimbal. This feature guarantees seamless video recording even during diverse movements. Both unmanned aerial vehicles transmit high-definition video in real-time through a wireless local area network to a mobile device. The F28 model captures video in 2K resolution, whereas the F35 model records footage in 4K resolution at a frame rate of 30 frames per second.
I found it perplexing that the F28 model at the entry-level is charged through USB-C. The F35's charging mechanism utilizes a micro-USB, which is a more advanced model. It is unexpected to observe the continued usage of micro-USB in the year 2023.
The transportation of both drones was facilitated by their respective carrying cases. I successfully transported both cases to a nearby open location for testing by placing them inside my backpack. When expanded, the dimensions of the F28 are approximately 10.5 inches by 12 inches by 2 inches (length, width, and height), with a weight of 271 grams.
When in a folded state, its dimensions are approximately 5.5 inches in length, 3.5 inches in width, and 2 inches in height. The F35 exhibits a notable increase in size and weight. When expanded, the dimensions of the item are 17.5 inches in length, 16 inches in width, and 3 inches in height. The weight of the item is 585 grams. When in a folded state, its dimensions are approximately 7 inches in length, 4 inches in width, and 3 inches in height.
Drone charge time and flight time
This is when I found out that testing drones takes days, not hours. There is a big difference between how long it takes to charge and how long it takes to fly. Both types take about 4 hours to charge all the way up, and they can only fly for about 60 minutes. Users who don't use it for fun, like filmmakers, can buy extra batteries if they need to.
The Contixo F28 is equipped with an intelligent battery that provides up to 60 minutes of flight time. This extended flight time allows you to explore vast landscapes, capture breathtaking aerial footage, and enjoy longer flight sessions without the need for frequent recharging.
I first downloaded the appropriate drone applications to my smartphone. The Contixo F28 and F35 each have a unique application. However, the configuration and app interface are essentially identical. After powering on the drone, I connected to the Wi-Fi network of the drone. Video is transmitted via Wi-Fi, so a connection between the two devices is required.
Here I ran into some difficulties. Occasionally, I was connected to the Wi-Fi network, but the app indicated that I was not. The solution was to disconnect from the Wi-Fi network and establish a new connection. This was made possible by my innate problem-solving skills.
I then powered on the controller, at which point it connected to the drone. I inserted my smartphone in the controller's smartphone holder. Here, I ran into another problem. The phone holder wished to rest on my Pixel 7's power and volume buttons. The solution was to slightly off-center it.
In my circumstance, however, the F28 controller barely held the phone. It consistently came out because it was off-center. It was a snug fit; I had to exert considerable effort to secure my phone. I did not experience the same problem with the F35 controller. Even when positioned off-center, my phone fit securely into the controller.
Calibration
Another thing I learnt about drones here is that they require calibration. Horizontal and vertical compass calibration can be accomplished in two distinct ways. I did a full circle with the drone in my hand, going clockwise, to calibrate the drone's horizontal position. For vertical calibration, I used the same procedure, except this time I held the drone upside down.
I should mention that the app's calibration instructions were beyond my comprehension. Instead, I watched a video on YouTube that explained how to calibrate Contixo drones, and now I can fly them with ease.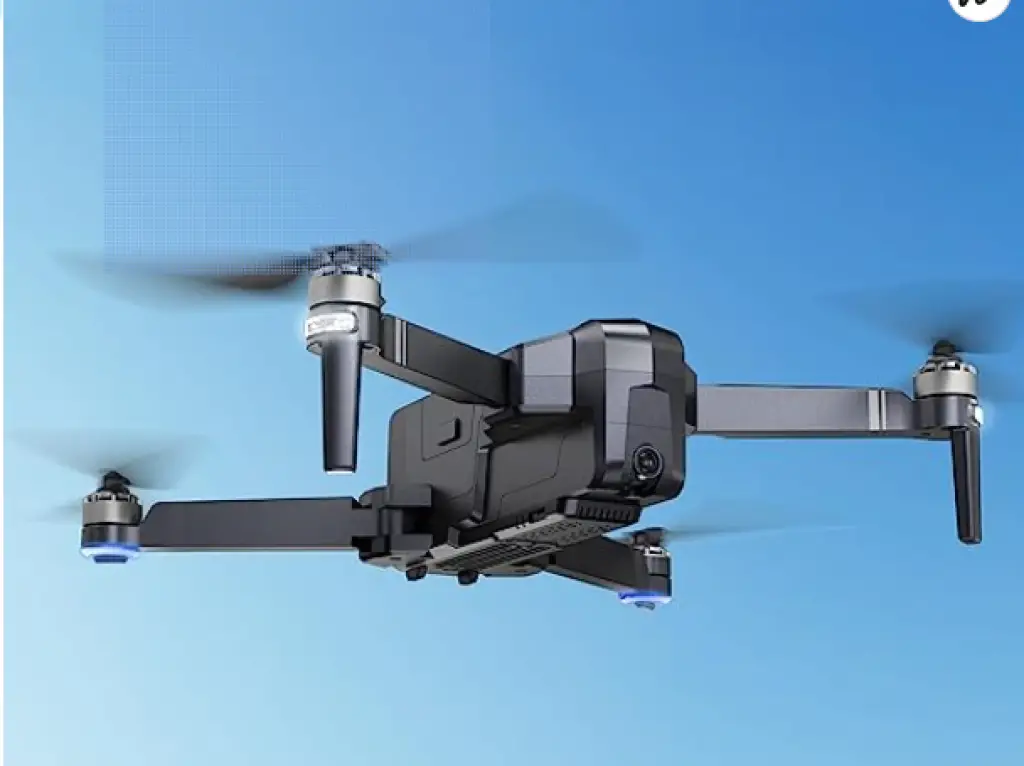 Flying the Contixo drones
As stated in the introduction, I have never flown a drone before. I first tested it in my backyard for safety. I began with the F28 because it is the base model. In addition, the carton stated for ages 14 and up. This gave me the confidence to fly the aircraft.
My backyard is expansive and filled with vegetable gardens that I could film. Following the launch procedures, both drones took off from my jump rope bistro stand. They were stationary until I moved them using the controller. Honestly, the controls were simple to use. It felt very familiar, as if I had experienced it before.
First, my childhood remote-control vehicle. The first time I flew a drone felt very similar, so I can understand why children would want one. Second, it had the feel of a video game. It felt identical to the flight simulator games I played as a teenager.
I quickly became comfortable piloting each drone and filming my vegetable garden from close range. But just as I began to master the controls, the drones' batteries ran out. 30 minutes with a drone can 'fly' by, particularly if you are in the learning phase.
Follow me capabilities
The two drones were put to the test the following day in a nearby open area. Both drones come with AI tracking capabilities, so I decided to put them to the test by having them follow a bike. There are two options here. Object Follow is one method. While being filmed by drones, I used my phone to draw a square around myself in the live feed. The two drones followed me as I pedaled around, rotating to maintain a fixed view of me at all times. But they stayed there where they were. I tried using Object Follow with the drones, but I couldn't get them to move.
Next, we have GPS Track Me. Your smartphone's GPS settings will direct the drone to follow your every move. It was here that I learned how difficult it is to operate a drone while also riding a bicycle. Fortunately, the testing area was very open, so I could ride about with just one hand on the handlebars and my phone in the other. This function allowed the drone to follow me wherever I went. If I rode quickly beneath it, it would sway and eventually follow me. At other occasions, however, it came frighteningly close to me. The fact that I was making quick progress on a pedal-assist electric bike likely had a role in that.
Who can Contixo F28/F35 drones
Anyone can learn to pilot a drone if I can. Both the Contixo F28 and F35 are extremely user-friendly drones. I had no time to dwell on my apprehensions about controlling a drone. And there was a lot of enjoyment in it. The experience made me feel like a kid again. If Andy were ten years old, he'd be all over this. Andy, now in his 30s, is really into this. In a month, I will have mastered the art of flying drones.
The F28 is, without question, the cheaper of the two models. Ideal for novices and younger audiences. The video quality is high, and it is simple to use. However, the F35 is perfect for the aspiring filmmaker. Even a novice drone operator like myself was able to acquire some decent images with the 4K video feed. Both of these drones are very entertaining. However, before taking to the skies, be sure you're doing it within the bounds of the law in your area. BestBuy.ca also has drone piloting tutorials for anyone interested in expanding their skill set. If you want to learn more about drones, our purchase guide is a great place to begin.
Check out the Contixo F28 and F35 if you're ready to enter the world of hobby drones. They are cheap, entertaining, and simple to use.
Contixo F28 Foldable GPS Drone FAQs
FAQ 1: How do I calibrate the Contixo F28 Foldable?
To calibrate the Contixo F28 Foldable, follow these steps:
Power on the drone and remote controller.
Place the drone on a flat and level surface.
Open the Contixo app on your smartphone and connect to the drone.
Access the drone's settings menu and select "Calibrate."
Follow the on-screen instructions to complete the calibration process.
FAQ 2: What is the maximum control range of the Contixo F28 Foldable?
The Contixo F28 Foldable has a maximum control range of up to 4,500 feet (approximately 1,372 meters). This allows you to explore vast distances and capture stunning aerial shots from a wide perspective.
FAQ 3: Does the Contixo F28 Foldable have obstacle avoidance capabilities?
No, the Contixo F28 Foldable does not feature obstacle avoidance capabilities. It's essential to operate the drone in open spaces and maintain a clear line of sight to avoid any potential collisions or accidents.
FAQ 4: Can I use my smartphone as a controller for the Contixo F28 Foldable?
Yes, you can use your smartphone as a controller for the Contixo F28 Foldable by installing the Contixo app. The app provides an intuitive interface for controlling the drone and accessing its various features and intelligent flight modes.
FAQ 5: What is the maximum flight time of the Contixo F28 Foldable?
The Contixo F28 Foldable offers an impressive maximum flight time of approximately 25 minutes. It's recommended to have spare batteries on hand to extend your flying sessions and capture more incredible footage.
FAQ 6: Can I upgrade the camera of the Contixo F28 Foldable?
No, the camera of the Contixo F28 Foldable is not upgradable. However, with its 4K Ultra HD resolution and exceptional image quality, the built-in camera is more than capable of meeting the needs of most drone enthusiasts and content creators.
Contixo F28 Foldable GPS Drone: Final Thoughts
The Contixo F28 Foldable GPS Drone is a feature-packed aerial photography companion that combines powerful performance, advanced features, and user-friendly operation. With its foldable design, extended flight time, GPS control, and superior camera performance, this drone empowers beginners and enthusiasts to capture stunning aerial shots with ease. Elevate your photography and videography skills by choosing the Contixo F28 as your trusted companion in the sky.
Related post