Xiro Xplorer V Drone: In-Depth Review and Analysis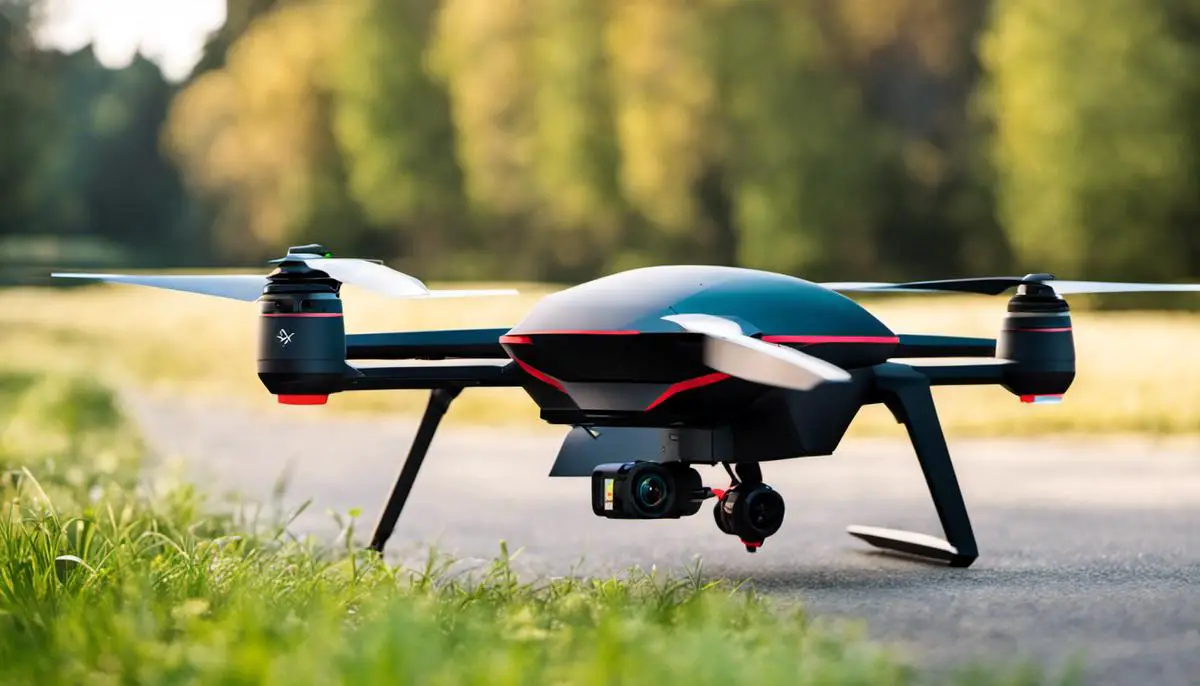 Shining a light on the ever-evolving drone industry, the Xiro Xplorer V captivates hobbyists and professionals alike with its standout features and promising capabilities. This essay aims to provide an in-depth review of the Xiro Xplorer V Drone, opening the world of unmanned aerial vehicles (UAVs) to you through a detailed analysis of its design, performance, user experience, competitive standing, and overall value proposition. Brace yourself for an exciting journey as we dive deeply into what this drone has to offer, from its tech-focused specifications to the nuances of its real-life operation. Whether you're an experienced drone pilot or just embarking on your drone journey, this comprehensive review is designed to enlighten you on the Xiro Xplorer V's potential to enhance your UAV experience.
Detailed Overview of Xiro Xplorer V
Xiro Xplorer V Specifications
The Xiro Xplorer V is a ready-to-fly drone that features a unique modular design. It measures 14.8 x 14.8 x 5.5 inches, making it a medium-sized drone that is ideal for hobbyists and professional photographers alike. This drone weighs about 2.75 pounds, which makes it lightweight and easy to carry.
The Xiro Xplorer V is equipped with a powerful 5,200mAh LiPo battery that provides approximately 25 minutes of flight time, depending on weather conditions and how the drone is used. For instance, if you're using the camera and gimbal continuously, the drone's flight time will naturally be lower. Additionally, the drone has a control range of up to 500 meters, allowing for a wide range of maneuverability.
One of the distinguishing features of the Xiro Xplorer V is its 14 megapixel camera, capable of capturing 1080p HD video at 30 frames per second. The drone's 3-axis gimbal stabilizer ensures videos and images are captured smoothly, regardless of the drone's movements or the wind conditions.
Design and Components of Xiro Xplorer V
The Xiro Xplorer V sports a sleek, modern design. Its white body is made of sturdy plastic, providing a good balance between lightness and durability. The propellers are conveniently color-coded, with the silver ones indicating where to attach them at the front of the drone.
The drone's camera is semi-attached to the body of the drone, meaning it os removable, but it can't be interchanged with other cameras. The camera connects via a micro USB slot, allowing for easy transfer of captured images and videos to your computer.
The drone is equipped with dual-navigation GPS and GLONASS systems for improved accuracy in flight control. It even has a 'Follow-me' feature, which allows the drone to automatically follow the user while keeping them in the frame, perfect for capturing action shots or recording adventurous trips.
One significant advantage of the Xiro Xplorer V is its user-friendly controller, which has two control sticks and a range of buttons for controlling the drone's movements, activating the camera, and performing various other functions. It also has a cradle that can hold your smartphone, which can be used in conjunction with the Xiro app to gain a first-person view of the drone's flights, adjust camera settings, and much more.
Xiro also offers a range of optional accessories that can enhance your experience with the drone, such as an extra battery, a multi-battery charger, and a professional backpack for carrying the drone and its components.
A Relative Evaluation of the Xiro Xplorer V
Contrasting the Xiro Xplorer V with other drones at a similar price point reveals its distinct attributes. Highlighting its critical features, the Xplorer V offers an impressive flight time of 25 minutes along with an advanced image stabilization feature. Drones such as the DJI Phantom 3 Standard or Parrot Bebop 2 do provide similar flight durations and camera resolution. However, they arguably fall behind the stable imaging system of the Xiro Xplorer V, which solidifies its place as an evenly balanced choice.
On the whole, the Xiro Xplorer V receives flattering reviews for its state-of-the-art yet accessible attributes. It stands as a prime option for customers seeking a drone with extended flying duration, superior camera quality, and a user-friendly interface at a fair rate.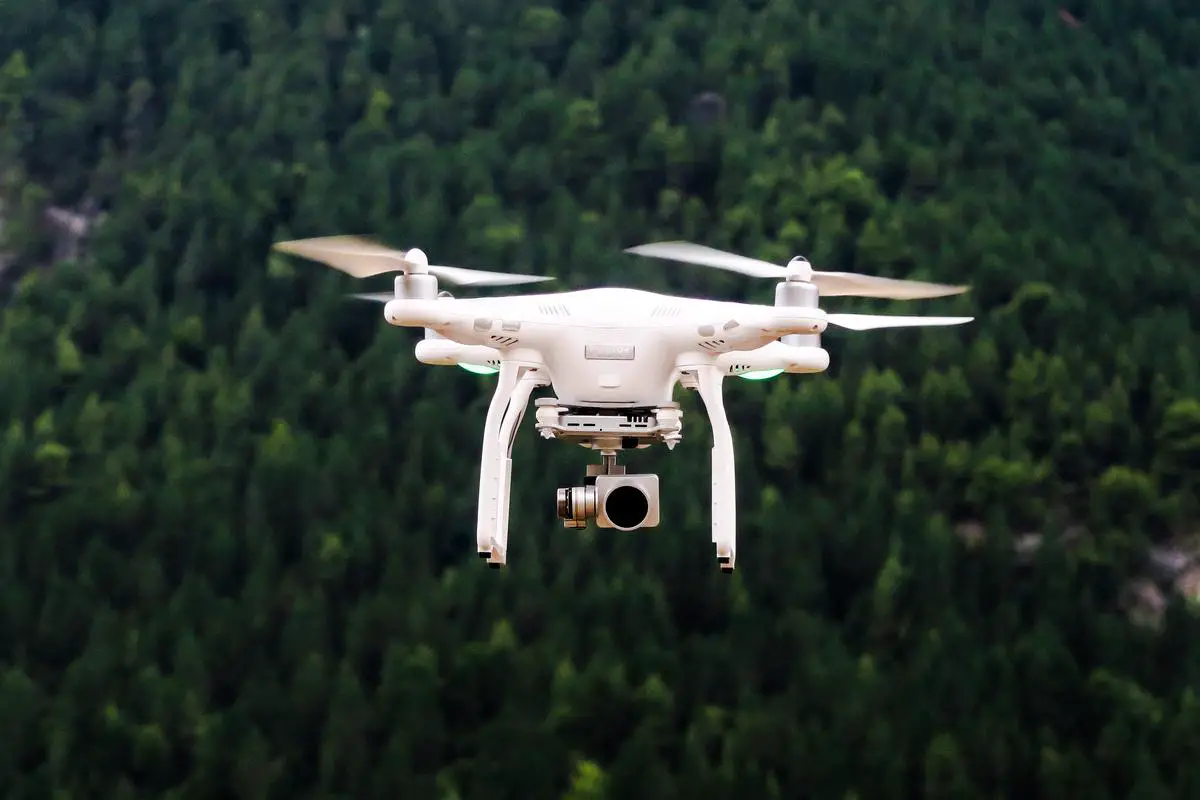 Photo by jeisblack on Unsplash
Drone Performance and Features
Performative Standpoints of the Xiro Xplorer V Drone
The Xiro Xplorer V drone sets itself apart with its robust flying prowess. The drone is capable of reaching a top speed of 14.9 miles per hour, which is indeed commendable for a hobbyist drone. This allows for confident cruising in variable outdoor conditions. The drone is prompt in ascending to the vertical limit, maxing out at an altitude of 400 feet, in compliance with FAA norms.
Additionally, the Xplorer V drone displays an appreciable operational range, with a transmission distance of up to 600 meters, affording ample space for sophisticated maneuvering and demanding in-flight missions. Its intelligent orientation control enables smoother, more controlled flights, minimizing the possibility of mishaps due to operator faults.
Battery Life
Battery life is one of the critical features to which prospective drone owners pay close attention, and the Xplorer V does not disappoint. It houses a 5200mAh LiPo inspired battery that, on a full charge, offers up to 25 minutes of flight time. This is relatively high for a drone of its caliber, allowing you the freedom to explore and capture footage without feeling rushed.
Camera Quality
An integral part of the Xplorer V's appeal is the high-quality onboard camera. Capable of capturing Full HD 1080p videos and 14-megapixel still photos, this drone is perfect for hobbyist photographers and filmmakers. The footage is crisp and clear, thanks to the 140° wide-angle lens that minimizes distortion.
Maneuverability
The Xiro Xplorer V demonstrates a commendable level of maneuverability. It features a dual-compass module and a flight control frequency that work together to ensure it responds fluidly to remote control commands.
Unique Capabilities
In terms of unique features, the Xplorer V sports a "Follow Me" mode, enabling the drone to autonomously track and film a subject. Furthermore, it has an innovative return home feature that, when activated, commands the drone to fly back to its takeoff position, enhancing user convenience. Another noteworthy feature is the "circle around me" mode, which allows the drone to fly in a perfect circle around a specific object while keeping the camera focused on it.
App Control and Live Stream
What sets the Xplorer V apart is the Xiro App (compatible with both iOS and Android), whose user interface makes it extremely easy to operate. Besides the usual controls, this app allows for a real-time video stream. This first-person view streaming delivers a live feed directly to your smartphone screen, allowing you to see exactly what the drone is recording in real-time.
Wrapping up, the Xiro Xplorer V is an exceptional drone that boasts a combination of paramount performance, smooth maneuvering, superior camera resolution, and extended battery life. This quadcopter, with its versatility, accommodates both beginners stepping into the drone world and experts in the field equally well. In its category, the Xplorer V definitely commands a significant presence.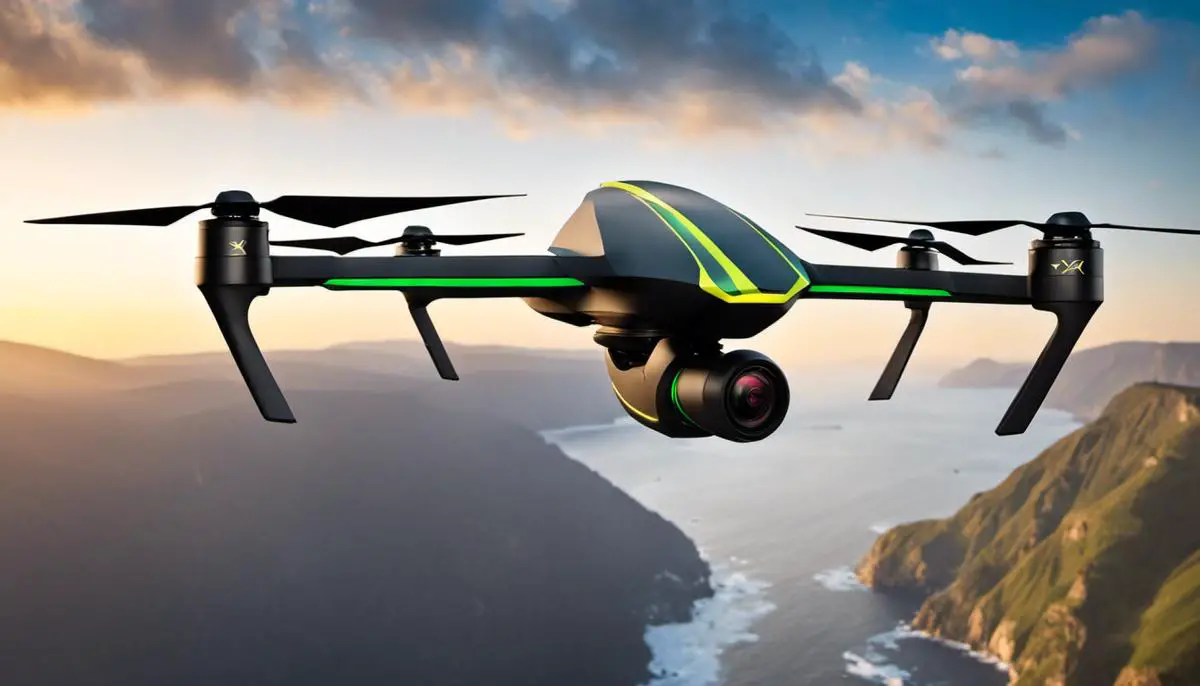 Ease of Use and User Experience
Usability and User Experience
Emphasizing user-friendly features, the Xiro Xplorer V ensures effortless setup and operation. This user-friendly detail plays a pivotal role as drones continue to rise in popularity among hobbyists and professionals. The drone's setup guide simplifies the process, enabling beginners to understand drone technology and set it up for flight effortlessly.
The comprehensive user manual offers lucid instructions covering assembly, disassembly, control organization, camera functions, and basic troubleshooting. It even includes instructional pictures to help users understand how to assemble and operate the drone effectively, regardless of their technical capabilities.
The Xiro Xplorer V stands out for its minimal learning curve, which is especially appealing to beginners. The drone's streamlined design provides stability and exceptional response in the air. It has a GPS mode for beginners and an Attitude mode for experienced drone pilots, ensuring efficient learning and advanced piloting simultaneously.
Moreover, the Xiro Xplorer V does not limit its feature accessibility to only experienced users, making it a suitable choice for all pilots. This inclusivity fosters growth in piloting skills without the need for a complex upgrade. As such, irrespective of the pilot's growing expertise, this drone remains a reliable asset.
The user experience that Xiro Xplorer V offers is also worth mentioning, with its live-streaming HD video feed and a first-person view (FPV) directly on the controller. This real-time broadcast of camera footage enhances the drone operation experience for users.
To summarize, in terms of user-friendliness, the Xiro Xplorer V extends beyond its straightforward setup, courtesy of its comprehensive user manual, minimal learning curve, and innovative features. Whether you're a beginner or an adept drone pilot, you can expect a rewarding flight experience from the Xiro Xplorer V.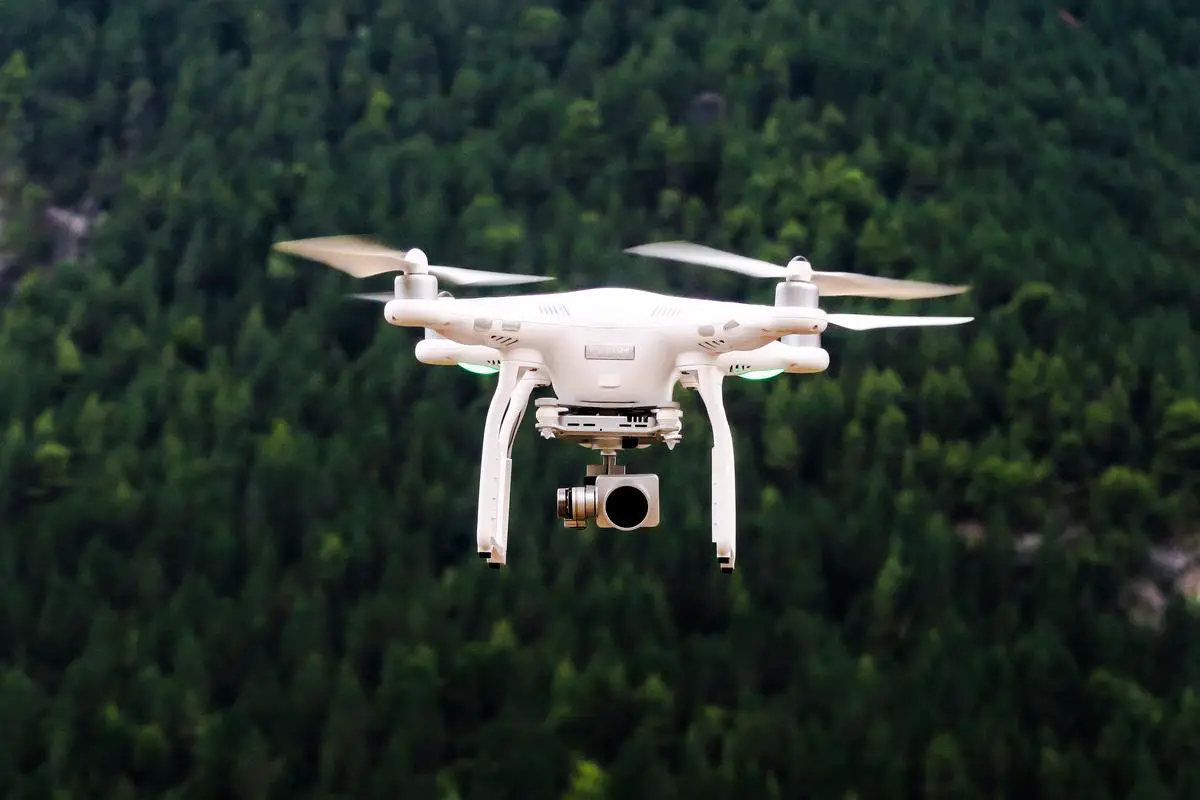 Photo by jeisblack on Unsplash
Comparative Analysis and Market Position
Comparative Analysis: Xiro Xplorer V
In the mid-market drone market, the Xiro Xplorer V is fiercely competitive and heavily influenced by companies like DJI and Parrot. When compared to the DJI Phantom series, specifically the Phantom 3, which has comparable features and a comparable price point, the Xiro Xplorer V stands its ground. Both drones include a dedicated remote controller, HD video recording, and flight stability, but the Xiro Xplorer V gains an edge with a slightly higher battery life, extending the flight duration.
In a showdown against drones like Parrot's Bebop 2, Xiro Xplorer V takes the crown regarding video quality. It offers 1080p full HD video recording enhanced with a three-axis gimbal for stable capture, while the Bebop 2 manages only digital stabilization. Therefore, in terms of video quality, the Xiro Xplorer V leads the race.
Market Position
The Xiro Xplorer V finds its place neatly within the mid-market drone category. The market for consumer drones is currently highly saturated, especially in the mid-market sector. However, it has still managed to stand out due to its unique combination of features, performance, and pricing.
Strengths and Weaknesses
The Xiro Xplorer V's strengths lie in its flight capability and user-friendly interface. Its battery life, about 25 minutes of flight time, outlasts many of its competitors. Combined with the ease of use and control, it's a standout choice for drone enthusiasts.
Additionally, it's one of the few drones in its price range that offer a three-axis gimbal, making it a strong competitor in terms of stable shooting and video quality.
However, in terms of weaknesses, it lags in areas such as the range and lack of a follow-me mode, features offered by some competitive brands. Also, while the drone's body is sturdy, some users have raised concerns about the build quality of the controller and accessories.
Analysis of Buyer Reviews:
The Xiro Xplorer V has generally gained positive feedback from users, with many praising its swift set-up process and impressive flight performance. Many people have also expressed great appreciation for the drone's ability to take high-quality photos and videos, which is largely due to its triple-axis gimbal feature. On a minor downside, some users have raised issues regarding the drone's app compatibility and somewhat limited customer support. Concerns have also been raised concerning its indoor flight stability stability, as well as the lack of supplementary smart flight modes, which are aspects where competitors might edge out this product.
Taking into account user feedback, the Xiro Xplorer V is a suitable choice for individuals seeking a drone with extended flight capabilities, simple operation, and the potential to capture top-tier videos and photos, all within a reasonable price range. Nonetheless, as some users have pointed out, there are still areas for improvement, namely customer service, support, and advanced flight modes.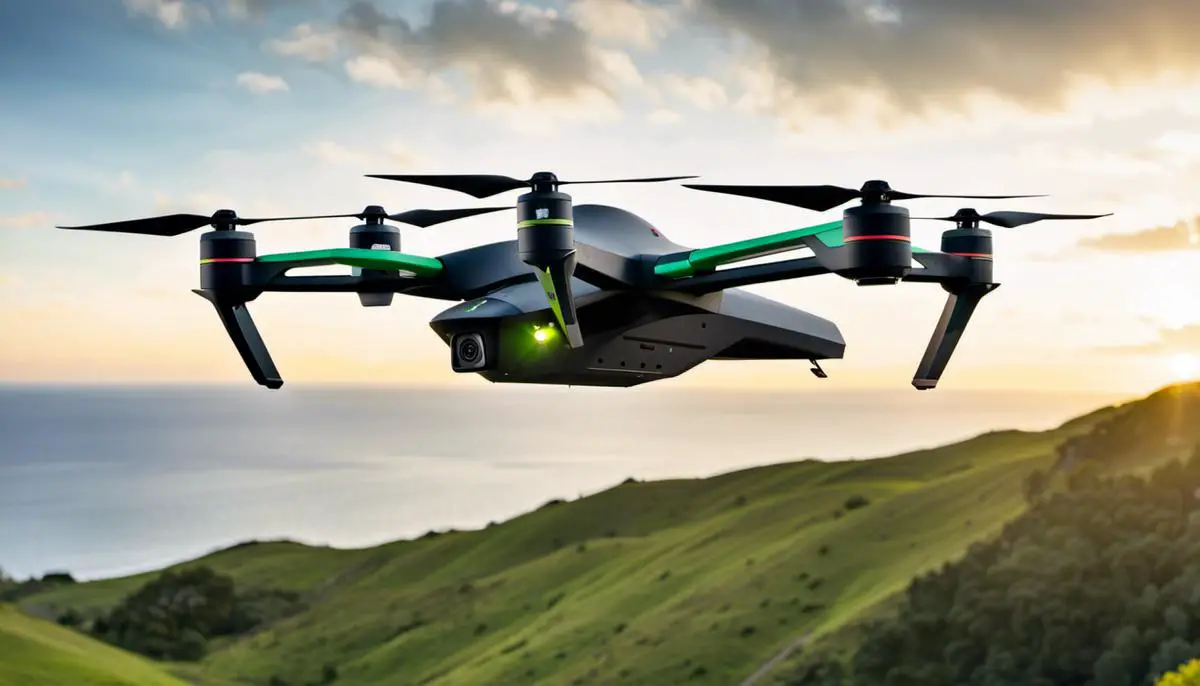 Value for Money and Final Verdict
The affordability of the Xiro Xplorer V sets it apart in the consumer drone market. For about $499, it delivers a combination of sophistication and advanced technology that's usually associated with pricier models. The drone comes ready-to-fly (RTF), meaning its propellers are pre-installed, and it comes with a controller, making it an ideal choice for beginners eager to start flying as soon as possible.
The package of the Xiro Xplorer V comprises all the essential components for an all-inclusive flying experience. This encompasses the drone itself, a 5200mAh battery enabling around 25 minutes of flight time, a remote controller that features a built-in LCD screen for telemetry data, and a durable protective carrying case. Worth noting as well is the inclusion of a range extender, additional propellers, and propeller guards.
Performance
The Xplorer V boasts a top speed of around 32 mph, a maximum altitude of 120 meters, and a maximum range of 500 meters. Its performance in the air is both stable and controlled, adding to its reputation as a highly user-friendly device. The drone is also equipped with GPS features that contribute to its stability while outdoors.
Furthermore, it comes with a mount compatible with GoPro cameras for users looking to capture high quality aerial footage. The Xiro Xplorer V also offers several flight modes, ranging from home mode for beginners to advanced mode for experienced pilots.
Final Verdict
In terms of technology, performance, and the overall user experience, the Xiro Xplorer V delivers. Its features are comparable, if not superior, to those of other drones in its price range. Its inclusion of a GoPro mount provides an excellent option for those interested in aerial photography.
While it may lack some of the top-end features found on premium drones, considering its price point, the Xiro Xplorer V offers exceptional value for money. For both beginners and intermediate drone users, the Xplorer V would definitely be a worthy investment.
In conclusion
If you're looking for a drone that offers a balance between cost and high performance, the Xiro Xplorer V should be on your short-list. Whether you're a beginner or a hobbyist, this drone offers advanced features and reliability that many similarly priced drones fail to provide.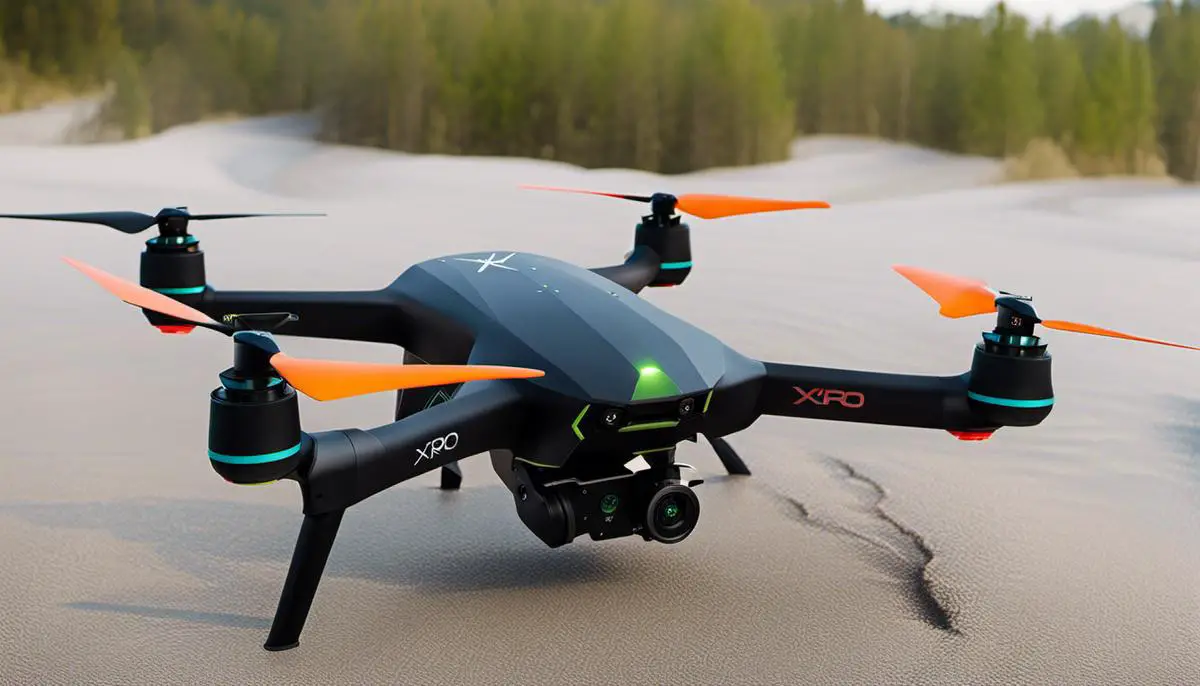 Having dissected the Xiro Xplorer V in terms of its design, performance, user experience, competitive positioning, and cost effectiveness, it's clear that this drone commands serious consideration. Its stylish design, coupled with its impressive technical specifications, presents a compelling package for both novice and seasoned operators. And while no product can be without its flaws, the Xiro Xplorer V offers a unique combination of qualities that give it the edge in a crowded market. This drone's ability to offer an exceptional flight experience with an appealing price tag makes it stand out in the market and offers tremendous value to its owners. Therefore, whether you're looking to capture breathtaking aerial footage or simply enjoy the thrill of flying drones, the Xiro Xplorer V undoubtedly deserves your attention.
Xiro Xplorer V Drone: FAQs
What are the key specs and features?
Quadcopter design with foldable arms
Weighs 780g with battery
31 mins maximum flight time
5km HD video transmission range
4K/30fps camera stabilized by 3-axis gimbal
Vision Positioning System for stable hovering
What smart functions does it have?
Autonomous flight modes like orbit, follow-me, waypoints
Obstacle avoidance sensors on front, bottom, and sides
Intelligent return to home
Stable hovering indoors without GPS
What remote controller does it use?
It comes with the ST16S controller that has an integrated touchscreen. The screen provides a live view from the drone's camera.
Does it have any Quickshot modes?
Yes, it includes Rocket, Dronie, Circle, and Helix Quickshots. These pre-programmed flight maneuvers allow you to capture complex shots automatically.
What apps are compatible with it?
It uses the Xiro Pilot app for iOS and Android which has full manual camera controls and access to autonomous flight modes.
How much does the Xiro Xplorer V cost?
The Xiro Xplorer V retails for $799 in the US. It provides great value compared to other drones with similar specs and features.