DJI Phantom 3 4K vs Syma X8C: The Ultimate Showdown!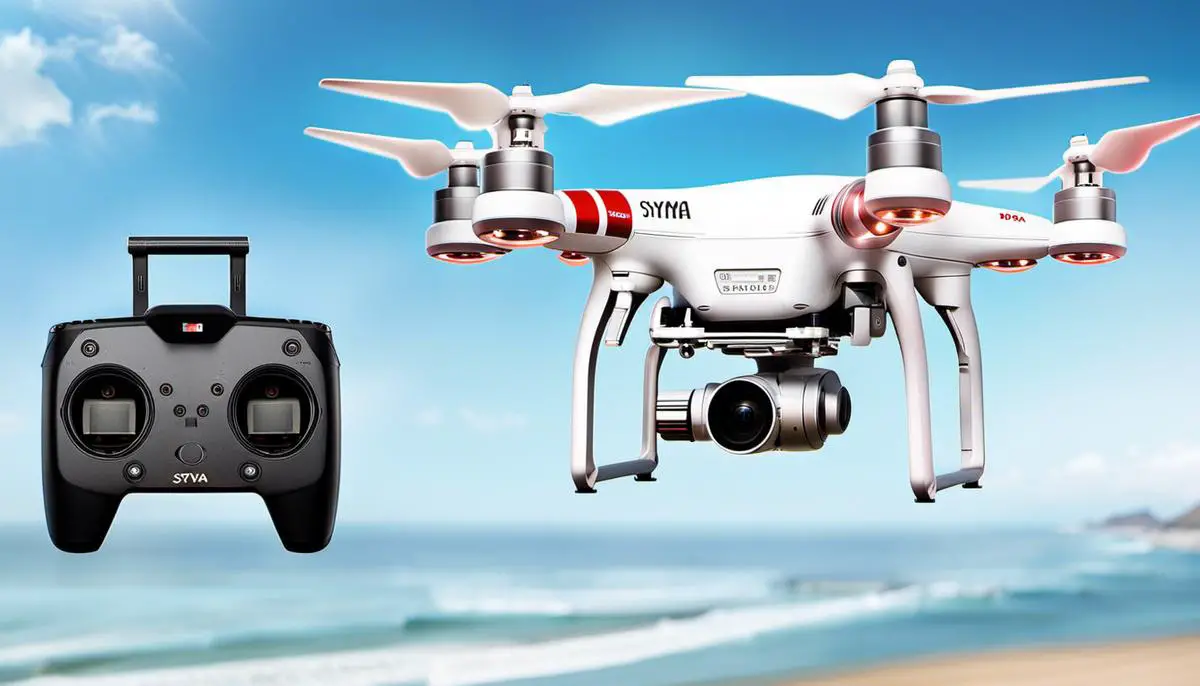 Which Drone Wins the Battle: DJI Phantom 3 4K vs Syma X8C? Discover the Key Differences and Decide for Yourself.
In the realm of aerial technology, drones continue to make an impressive mark. This technological marvel has found use across various sectors, from professional videography to recreational use, and the promise of exploration that it offers is unparalleled. Among the UAVs that stand out in the market for their exceptional features are the Dji Phantom 3 4K and Syma X8C. Their specifications and features offer distinctive experiences to users and potential buyers, and understanding these can lead to a more informed decision. This discourse delves into various facets of the Dji Phantom 3 4K and Syma X8C, appraising their features, ease of use, design, durability, pricing, and user reviews.
Features and Specifications
The DJI Phantom 3 4K comes with a myriad of advanced features that enhance its functionality. For starters, it's equipped with an integrated high-quality 4K camera that is capable of recording ultra-high definition videos and capturing 12 megapixels still photos. The camera also offers an impressive f/2.8 lens with a 94-degree field of view, which means that the device can capture sharp, detailed shots and wide cinematic experiences.
The drone also boasts an impressive flight range. It's capable of maintaining a stable connection up to 1.2 miles (2 kilometers) from the controller – a feature made possible by its Wi-Fi video downlink system. The maximum speed for the DJI Phantom 3 4K is 16m/s, ensuring faster flights and allowing users to cover more ground within a short span.
The battery life of the DJI Phantom 3 4K is quite remarkable as well. Thanks to its potent 4480mAh LiPo 4S battery, the UAV can remain airborne for up to 25 minutes, depending on the conditions of the flight.
Lastly, other noteworthy features include a Vision Positioning System for precise hovering even without GPS, automatic flight logs, and a wealth of intelligent flight modes such as Point of Interest, Follow Me, and Waypoints.
Syma X8C Specifications and Features
The Syma X8C, on the other hand, is a more affordable choice for beginners. It is equipped with a 2 MP HD camera, capable of taking still images and videos, though not as high-quality as the DJI Phantom 3 4K.
The effective range for the Syma X8C is considerably lower at approximately 100 meters, which is due to the more basic communication technology employed. Its maximum flight speed is also lower, up to 6 m/s, which is sufficient for various leisurely tasks but not as rapid as the DJI Phantom 3 4K.
The battery life for the Syma X8C is similar to that of the Phantom, with a flight duration of approximately 20 minutes. It's powered by a 7.4V, 2000mAh Li-on battery, which usually takes 200 minutes to fully charge.
Key features of the Syma X8C include Headless Mode – a function useful for beginners as it enables the drone to fly in the direction of the controller without worrying about the drone's orientation. Additionally, Special 3D 360-degree flips and rolls can be performed due to the Six-Axis Gyro Stabilization System. The X8C also comes with colorful, flashing LED lights to aid in visibility during nighttime flights.
Comparative Overview
The DJI Phantom 3 4K and the Syma X8C, though distinct in their own rights, are both highly potent drones. However, their applicability diverges significantly based on the user's needs and requirements. The DJI Phantom 3 4K caters particularly to professionals due to its advanced features including a top-notch 4K camera, extended range, and superior sophistication. Alternatively, the Syma X8C provides a cost-effective solution for entry-level enthusiasts, boasting significant features such as the Headless Mode and LED lights.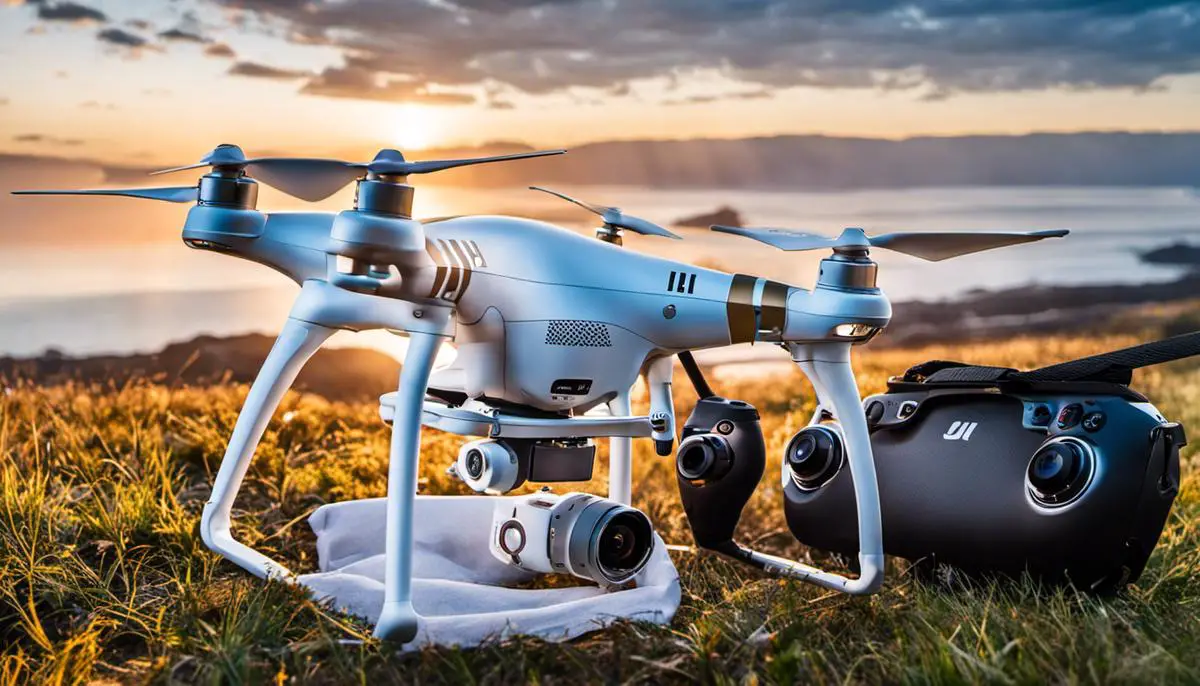 Ease of Use
Users of the DJI Phantom 3 4K have consistently welcomed its simplistic and intuitive setup process. An easy-to-understand user manual offers a step-by-step guide to facilitate seamless initial installation. The drone boast a minimalist yet effective user interface, making it easy for users to navigate through various settings and options.
The flight controls of the DJI Phantom 3 4K are user-friendly and intuitive. This drone utilizes cutting-edge GPS technology to adhere to the pilot's commands precisely, while also offering automatic takeoff and landing options to further ease the process for novices. Additionally, its integrated 4K camera provides easy-to-use adjust settings, ensuring smooth transition from video recording to capturing high-quality aerial photography.
The DJI Phantom 3 4K stands out in terms of flight stability. Its superior stability, even in challenging winds, is attributed to its powerful engines and responsive flight controls. Moreover, its 3-axis gimbal feature ensures compensation for any in-flight drone movements, guaranteeing steady and smooth video footage.
Operating Experience: Syma X8C
With Syma X8C, you may expect a slightly challenging setup process, particularly for beginners, compared to the DJI Phantom 3 4K. The drone comes with a user guide, but you may need to spend some time assembling its numerous components.
The user interface of Syma X8C is simple but functional. It offers clear, navigable instructions for pilots, even though getting used to its many buttons may take a while. The flight controls might require some familiarity and may not be immediately intuitive to beginners, but regular use considerably smooths the learning curve.
However, Syma X8C does offer a straightforward camera setup, featuring an easy-to-operate HD camera. A unique "Headless Mode" is also available, making the drone easier to control regardless of its observational orientation.
On the flip side, the Syma X8C falls slightly short in flight stability compared to the DJI Phantom 3 4K. It's sensitive to the wind, and can exhibit jerks in movement which could affect the quality of your footage. Nevertheless, with some practice and optimal weather conditions, achieving stable flight is entirely feasible.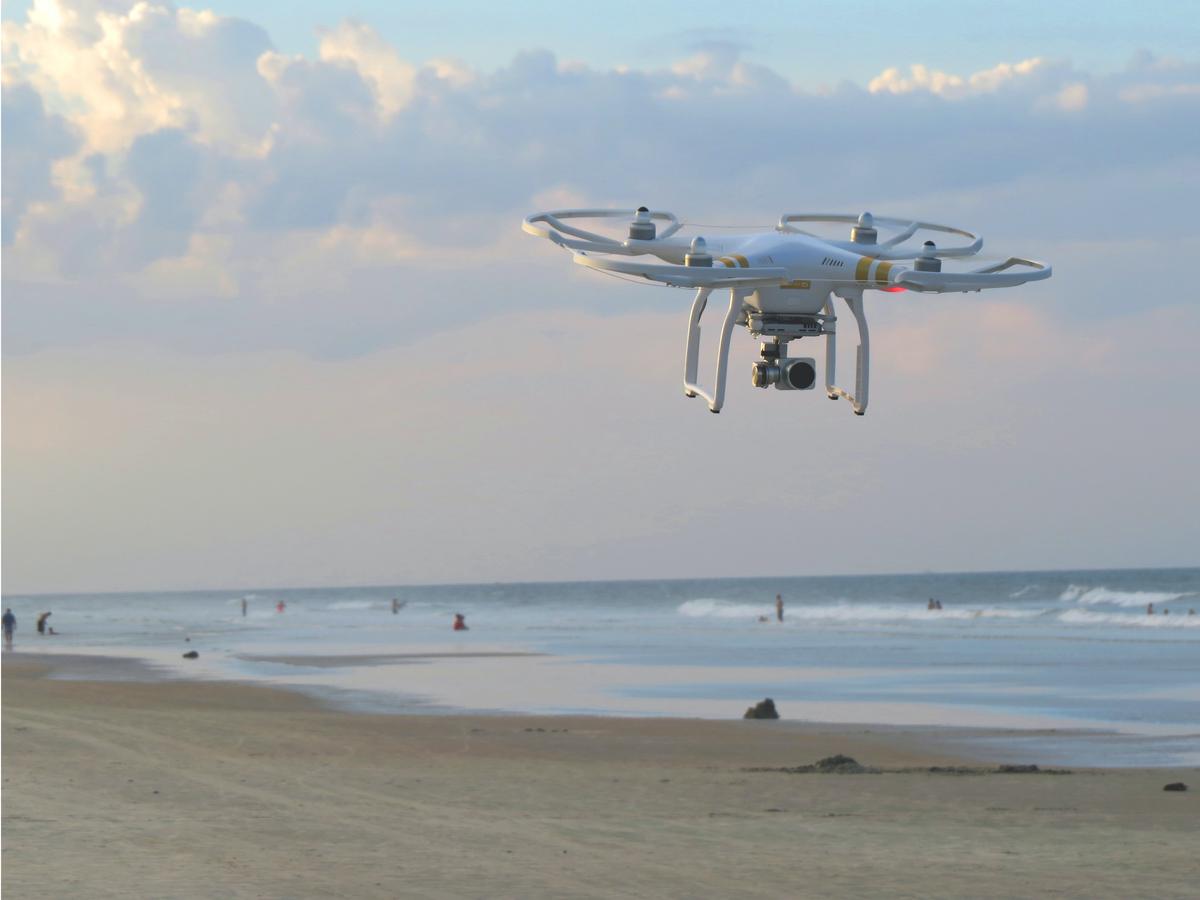 Photo by matt_pritchard on Unsplash
Durability and Design
DJI Phantom 3 4K: Quality Construction and Design
The DJI Phantom 3 4K is a premium drone celebrated for its robust construction and lasting durability. Moulded from high-grade plastic, it can handle impacts and withstand regular use without much problem. There are instances of this drone enduring crashes with minor damage, giving a nod towards its durability. However, it's worth noting that high-speed impacts could still harm the drone's internal systems.
From a design perspective, the Phantom 3 4K goes a step ahead of the typical angular designs seen in many drones. It features a sleek, polished body that adds an aesthetic flair. The symmetrical and balanced shape of the drone also promotes superior flight control and stability. The toughened, tall undercarriage ensures safe landing, even on slightly uneven terrains.
Syma X8C Durability and Design
Syma X8C is a budget-friendly drone ideal for beginners and it doesn't sacrifice much in terms of build quality and durability. It too, is made from high-quality plastic, albeit more lightweight compared to the DJI Phantom 3 4K. The construction is solid and is able to withstand minor crashes. However, high-velocity impacts could lead to significant damage, often requiring part replacements.
Design-wise, the Syma X8C offers a simplistic yet functional aesthetic. It lacks the sleekness and cutting-edge appeal of some higher-end drones, but its utilitarian design allows for straightforward operation and easy maneuverability. It sports shorter landing gears compared to the DJI Phantom 3 4K, meaning rough terrains can pose a challenge for landing.
Evaluating the DJI Phantom 3 4K and the Syma X8C
On examining the durability and design of both the DJI Phantom 3 4K and the Syma X8C, one can see that they are crafted with high-quality materials designed to withstand the demands of drone flight. Nevertheless, the DJI Phantom 3 4K is slightly superior in terms of robustness due to its enhanced build, making it a more reliable companion for flights that involve a higher risk of impacts and crashes.
As for the design, both drones offer unique styles that cater to different user preferences. The DJI Phantom 3 4K showcases a streamlined design that exudes a modern, cutting-edge feel. On the other hand, the Syma X8C sports a simple yet functional style that promises easy operation, making it an ideal choice for drone novices. In conclusion, while the Syma X8C presents great value for its cost, the DJI Phantom 3 4K takes the lead for those seeking enhanced durability and a sophisticated design.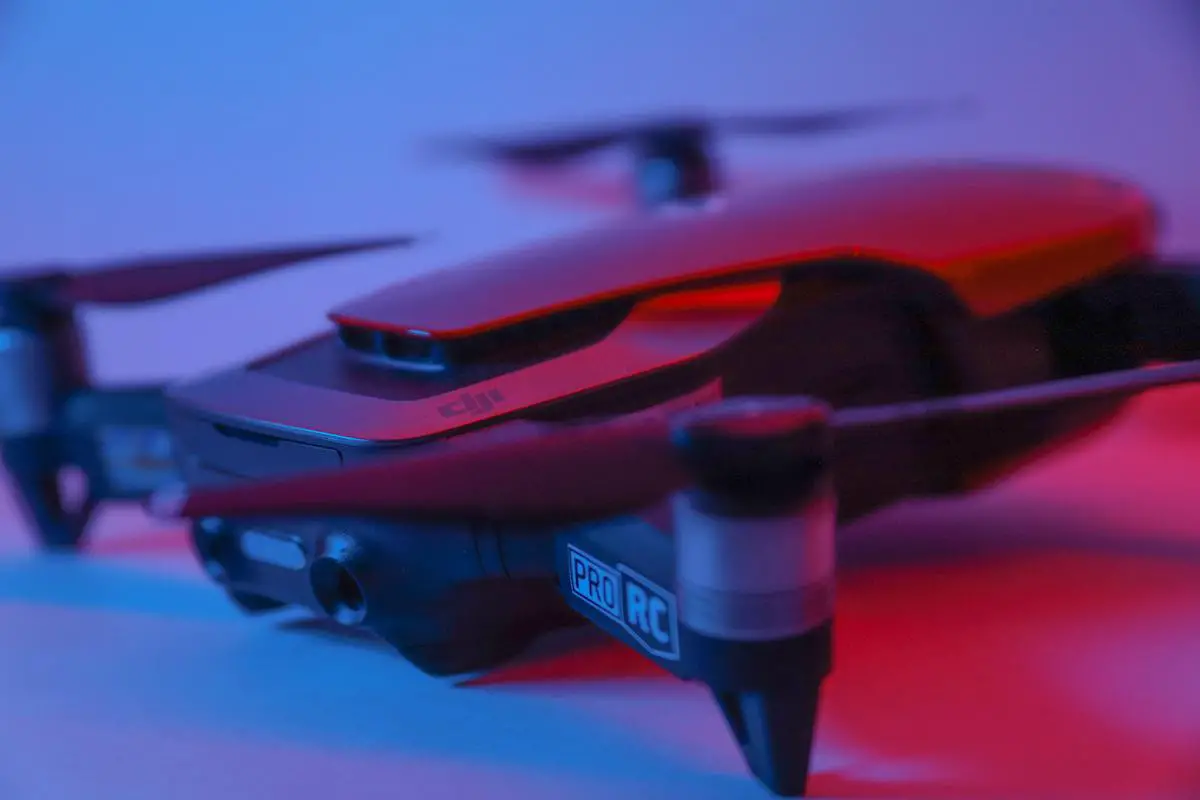 Photo by slon_v_kashe on Unsplash
Price and Value for Money
Cost Analysis: DJI Phantom 3 4K versus Syma X8C
There is a marked contrast in the cost of the DJI Phantom 3 4K and the Syma X8C. Purchasing a DJI Phantom 3 4K might cost you somewhere between $500 and $700, subject to the place of purchase. In contrast, the Syma X8C, recognized as an entry-level drone, comes with an economical price tag of about $100 to $120. Therefore, for budget-minded consumers seeking a drone that is easy to maneuver, the Syma X8C stands out as the more cost-effective choice.
Value for Money: Dji Phantom 3 4K Vs Syma X8C
In terms of value for money, it's critical to assess the features each drone offers. The Dji Phantom 3 4K has high-end features including a sophisticated camera for 4K ultra-high-definition video, a quality that professionals appreciate. Besides, the Phantom 3 offers advanced flight options, such as automated flight modes and GPS navigation, providing a hassle-free experience for its users.
When we turn to Syma X8C, though it may not compete with the Dji Phantom 3 4K on advanced features and camera quality, it still has a lot to offer its price. The Syma X8C is designed for entry-level users, offering solid performance and easy-to-use controls, positioning it as an outstanding value-for-money option for beginners looking to get a feel for drone flying. The camera quality of the Syma X8C is less evolved, but sufficient for hobbyist-level photography and video capture.
Dji Phantom 3 4K and Syma X8C: Durability & User-Friendliness
When exploring the dynamics of the Dji Phantom 3 4K and the Syma X8C, durability and user-friendliness are crucial factors. The Dji Phantom 3 4K presents itself as a resilient drone constructed from high-quality materials, hence, can endure minor crashes. Its advanced flight modes and intuitive features, combined with excellent video quality, justifies the higher cost, making it ideal for experienced users and professionals.
On the other hand, the Syma X8C is more attuned to beginner's needs. Although its durability is consistent with its lower price point, it demonstrates resistance to minor crashes. The X8C features simpler controls, catering to those just starting in the drone world. Despite not having professional-grade features, it offers decent performance and serves as a cost-effective introduction to drone usage.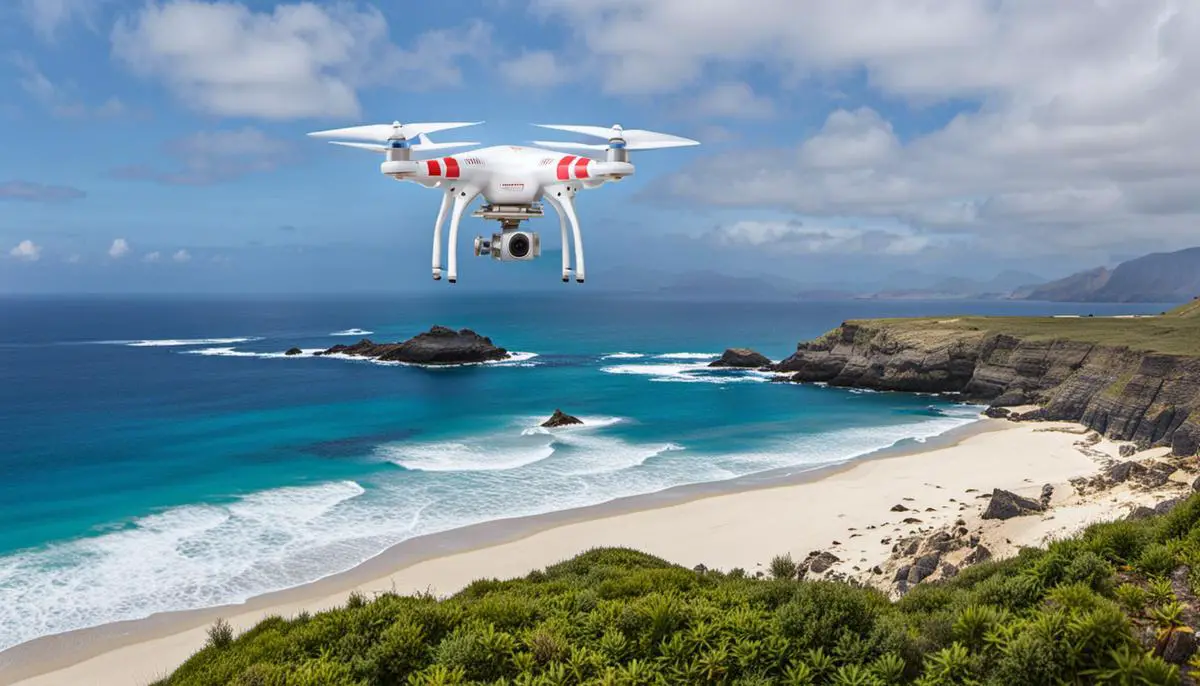 User Reviews and Ratings
Exploring User Opinions: DJI Phantom 3 4K Reviews and Ratings
The DJI Phantom 3 4K stands as an esteemed model within the consumer drone market, according to users' reviews. Users frequently note the drone's smooth flight experience, making it a great option for both beginners and experienced pilots alike. Many reviews highlight its superior stability and reliability, also the camera's high-quality 4K video capability. This drone's strategic combination of durability and user-friendly operation has resulted in a multitude of commendable reviews.
However, potential buyers are often wary of the price of the DJI Phantom 3 4K due to it being at the higher-end of the spectrum. Yet, the valuable features and superb functions that this drone offers are often seen as justifying the cost. As such, the DJI Phantom 3 4K is usually rewarded with high ratings, frequently receiving four and five-star reviews across multiple platforms.
In contrast, the Syma X8C is seen more as an entry-level product, making it a popular choice for novice drone pilots. As per user reviews, the Syma X8C is praised for its durability, with many reports of it surviving crashes relatively unscathed. The drone's forgiving nature with beginners is often noted as a selling point.
However, the Syma X8C has some downsides according to users. The drone's camera quality is one such issue. Many reviews indicate that the Syma X8C's camera fails to deliver sharp images, leading some buyers to replace it with a better external camera. The device's short battery life is another widely cited downside. However, it's worth noting that these limitations are often seen as understandable given the drone's lower price point.
In terms of ratings, the Syma X8C's scores are modest. While some users provide it with high ratings, acknowledging that it delivers acceptable performance for its price range, many others give it lower scores, often citing the camera quality and battery life as significant detractors. The average ratings for the Syma X8C are typically in the three to four-star range.
DJI Phantom 3 4K Vs Syma X8C
When comparing user reviews and ratings of DJI Phantom 3 4K and Syma X8C, it's apparent that they satisfy different niches within the consumer drone market. The DJI Phantom 3 4K is generally favored by users looking for high-quality aerial footage and smooth flight dynamics, willing to pay more for these premium features.
On the other hand, the Syma X8C appeals to budget-conscious buyers and beginners wanting to learn the ropes of drone flying without investing in a more expensive model. Its user reviews reflect these attributes, with many complimenting its durability and beginner-friendly nature, despite disappointments with its camera quality and battery life.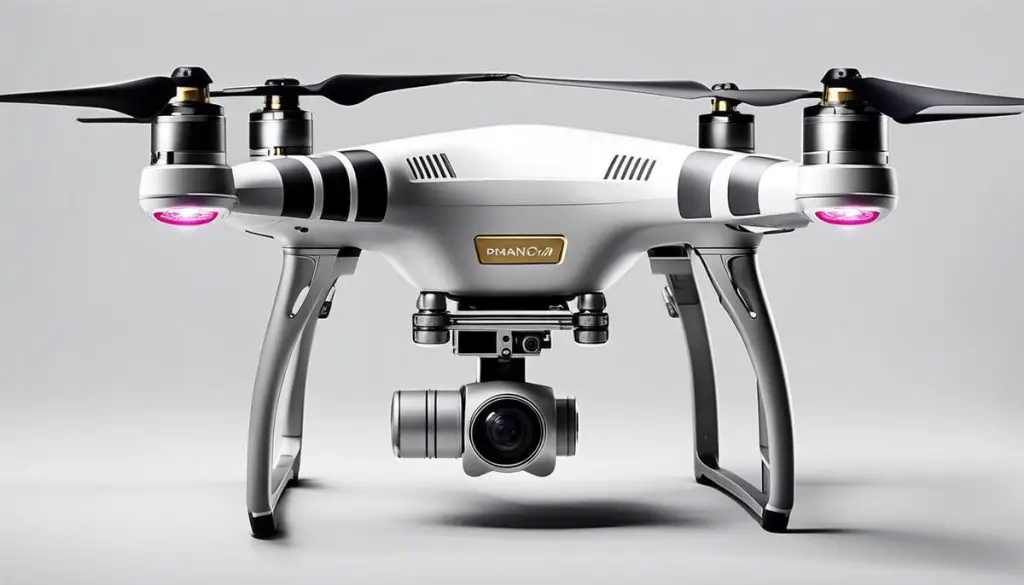 After gaining an in-depth understanding of the Dji Phantom 3 4K and the Syma X8C's features and specs, their ease of use, design and durability, as well as an analysis of their pricing strategies, significant insights have been gleaned. These insights reveal the Dji Phantom 3 4K as a sophisticated drone with notable specs and features, whereas the Syma X8C parades as an affordable yet reliable option, both offering commendable user experiences. With the user reviews shedding light on their real-world standings, our comparative journey unravels pertinent points to ponder for potential buyers, empowering them to make a culmination choice that perfectly resonate with their needs and preferences.
DJI Phantom 3 4K vs Syma X8C: Frequently Asked Questions
What are the key differences between the DJI Phantom 3 4K and Syma X8C?
The Phantom 3 4K is a high-end professional quadcopter while the Syma X8C is a budget beginner drone. The Phantom has a 4K 12MP camera, 25 minutes flight time and 2.7K HD video transmission while the Syma has a 720p camera, 6-8 minutes flight time and standard analog video transmission.
What are the camera and video capabilities?
The Phantom 3 4K has a 12MP camera capable of 4K video up to 30fps and 1080p video up to 60fps. The Syma X8C has a lower resolution 720p camera that can only shoot video at 30fps.
Which drone has the better flight time?
The Phantom 3 4K can fly for approximately 25 minutes on a single battery charge. The Syma X8C has a flight time of only 6-8 minutes per charge.
What are the differences in transmission range?
The Phantom 3 has a transmission range of up to 2.7Km using DJI's Lightbridge technology. The Syma only has standard analog transmission up to about 50-100 meters.
Which drone has better smart features?
The Phantom 3 has advanced capabilities like auto take-off/landing, subject tracking, waypoints, follow-me and vision positioning system. The Syma does not have any advanced smart features due to its low price point.
What are the differences in controllers?
The Phantom uses DJI's dedicated wireless controller with built-in screen while the Syma uses a very basic controller with just simple controls and no screen.
Which drone is better for beginners?
The Syma X8C is the better drone for beginners as it is inexpensive, easy to fly and more suited for learning. The Phantom 3 is a high-end professional drone better suited for experienced pilots.
What are the key similarities?
Both are quadcopter style drones
Have integrated cameras for taking aerial photos/videos
Removable batteries
Forward, backwards and yaw controls
So in summary, the Phantom 3 4K is superior in camera, flight time and features but the Syma X8C is the better choice for beginners learning to fly.