GoPro Karma Vs DJI Phantom: A Detailed Comparison-Which One Dominates the Skies?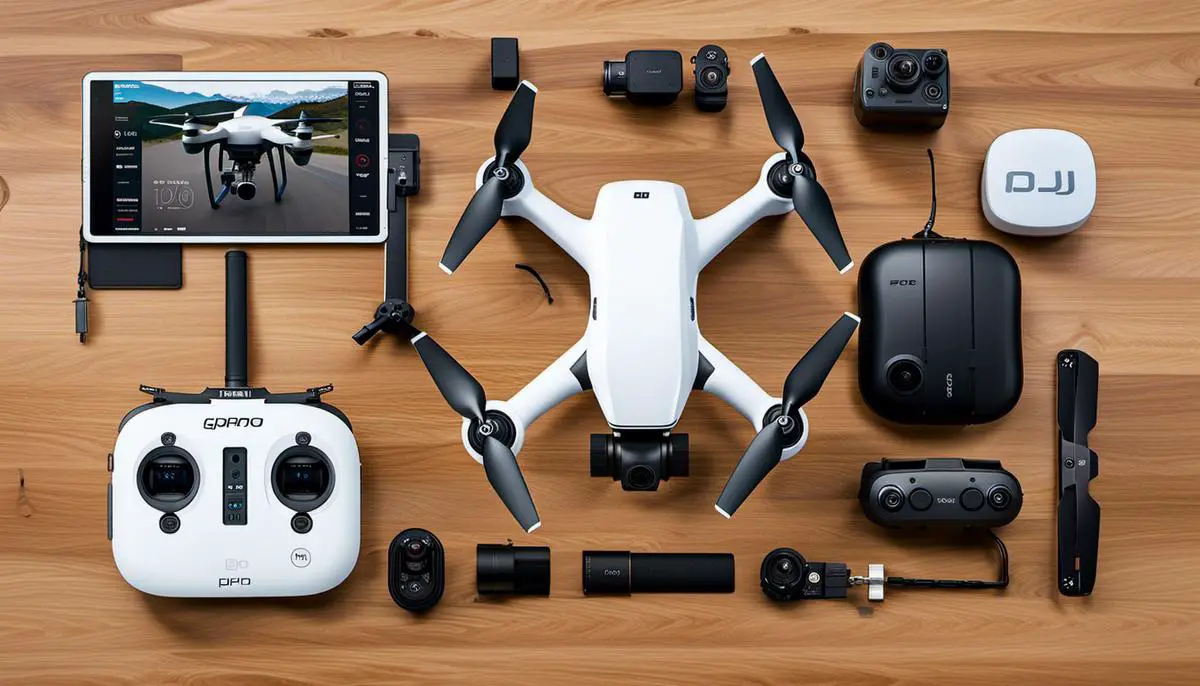 Decoding the Battle: GoPro Karma vs DJI Phantom: Which Drone Reigns Supreme in Performance and Features?
The evolution of drone technology has opened up new horizons for videography and photography, profoundly changing the way we capture and interact with our experiences. Within this rapidly developing field, two products have emerged as popular choices for both hobbyists and professionals: the GoPro Karma and the DJI Phantom. This comparative analysis will delve into each drone's key features, technical specifications, ease of use, additional features, and customer feedback, offering a comprehensive understanding of what each product brings to their respective audiences. In the enticing world of drones, the GoPro Karma and the DJI Phantom undoubtedly stand out, and identifying their unique propositions can guide prospective buyers in making the right choice.
Overview of GoPro Karma and DJI Phantom
GoPro Karma Overview
The GoPro Karma, produced by GoPro, Inc., is a compact, portable aerial drone designed for capturing action footage from unique angles. One of the key features of the GoPro Karma is its compatibility with several different GoPro camera models. The contraption enables users to detach the drone's stabilizer and attach the camera to a grip for handheld or body-mounted use. This versatility makes it suitable for a range of adventurous activities, from extreme sports to travel.
The GoPro Karma comes with a price tag ranging from $300 to $400, depending on the additional accessories and camera compatibility. This makes it an appealing option for consumers on a tight budget seeking a reliable, high-quality drone experience.
GoPro Inc., as a company, has established itself as a leader in the action camera industry. However, their venture into drone production, marked by the launch of the GoPro Karma, was met with mixed reviews and recalls due to power failures during flight.
DJI Phantom Overview
The DJI Phantom is a product of DJI Technologies, a leading drone manufacturer known for its commitment to innovation. The Phantom range encapsulates a diverse array of quadcopters catering to different users, from prosumers to professionals. DJI Phantom drones stand out for their advanced flight controls, extended battery life, and high-quality camera options.
The price point of the DJI Phantom series depends largely on the specific model and its features. The Phantom 4 Pro, for example, may set you back an approximate $1,200–$1,500. While pricier than the GoPro Karma, DJI Phantom models offer superior tech features and functionality, making them a go-to choice for many professional drone users and photographers.
As a company, DJI has shown consistent performance in the drone market, with a reputation for manufacturing advanced, reliable, and sturdy drones. Despite the competition, DJI remains a favored choice among many due to its continuous push for innovative technology in all its products, including the Phantom range.
A Comparative Analysis of the GoPro Karma and DJI Phantom Drones
In the realm of advanced drone equipment, both the DJI Phantom and GoPro Karma emerge as strong competitors. While the DJI Phantom often takes the lead due to its sophisticated flight controls and superior camera quality, the GoPro Karma offers notable features of its own. GoPro Karma's detachable stabilizer presents enticing versatility to users, allowing for enhanced ground-level and action filming, coupled with an attractive, lower price point.
DJI's drones generally showcase extended flight times and reliable flight performance over their GoPro counterparts. However, both drones cater to distinct types of users. Professionals or enthusiasts seeking high-quality aerial footage might prefer the DJI Phantom, while those involved in action sports or adventure activities might find the GoPro Karma more suitable for their needs. Finally, the preference for one model over the other often comes down to individual requirements and budgetary considerations.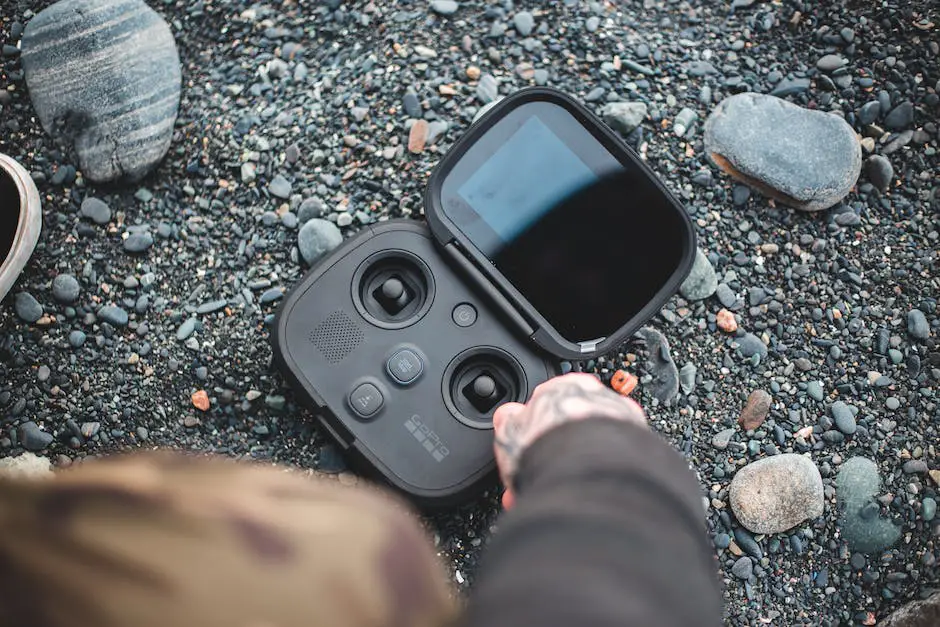 Technical Specifications
Comparing the Technical Specs: GoPro Karma vs DJI Phantom
The GoPro Karma and the DJI Phantom differ in their technical features. For instance, the GoPro Karma employs a removable Karma Stabilizer that works with any compatible GoPro Hero camera to capture top-notch images and videos. Conversely, the DJI Phantom is equipped with a built-in 1-inch 20 MP CMOS sensor in its camera, which can shoot high-quality images and videos. Notably, with the DJI Phantom 4 Pro, professional-level 4K shooting is possible.
When it comes to flight time, the DJI Phantom takes the lead with a maximum of roughly 28 minutes, all credit to its smart flight battery. By comparison, the GoPro Karma offers up to 20 minutes of flying time. As for top speed, Phantom models can reach around 45 mph in sport mode, while Karma lags slightly, touching speeds of up to 35 mph.
Transmission range is another differentiator. The DJI Phantom, powered by OcuSync video transmission technology, has a maximum range of 4.3 miles, making long-distance and explorative flights possible. GoPro Karma, on the other hand, has a reduced range limitation, offering up to 3,000 meters of control distance.
Both drones display high-quality builds and durability. The DJI Phantom exhibits robustness with its magnesium alloy frame, while the GoPro Karma demonstrates a portable design equipped with replaceable parts in case of potential damage.
While both models come equipped with GPS and other standard intelligent flight modes, the DJI Phantom advances further by offering smart features like ActiveTrack, Gesture Mode, and collision avoidance technologies, lacking in Karma. In summary, each drone has its own merits, with GoPro Karma's versatility and DJI Phantom's high performance, making the Phantom a common favorite among drone professionals.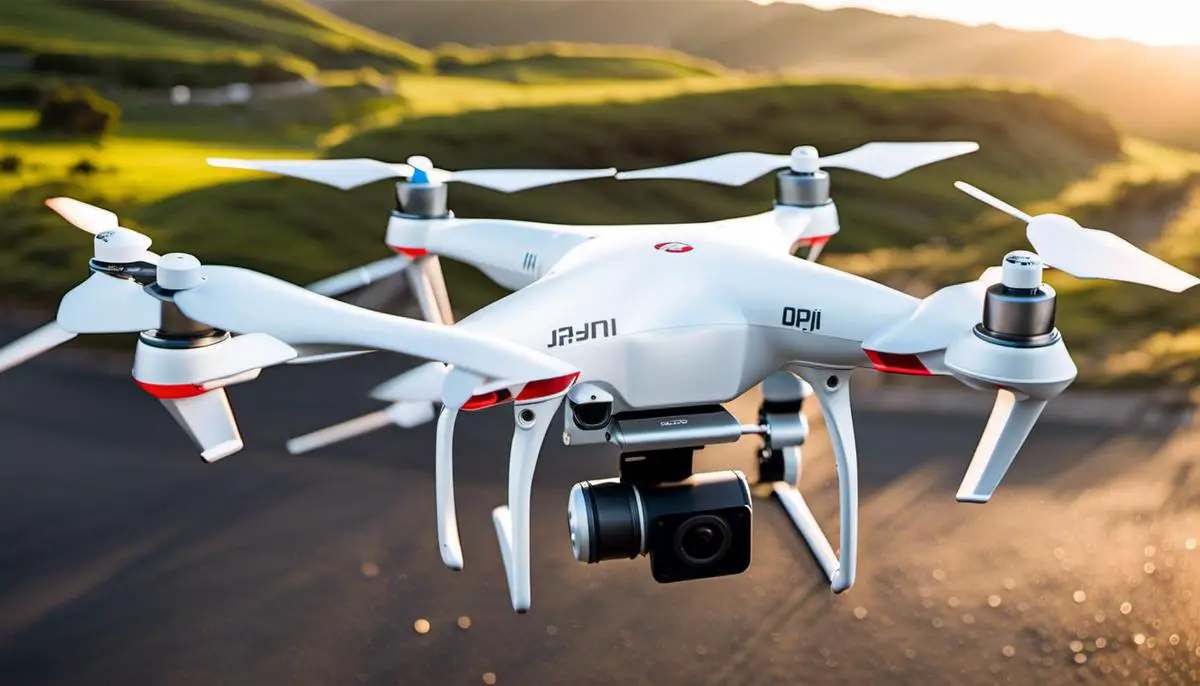 Ease of Use and User Experience
User-Friendly Features: GoPro Karma vs DJI Phantom
GoPro's first drone, the Karma, is known for its user-friendly interface, perfect for novices. The game controller-style design is practical and intuitive to use. Furthermore, a built-in device screen negates the necessity for an additional device like a smartphone. It's also designed to be ready-to-fly, which means less assembly and setup before your first flight.
Despite these features, Karma lags behind the DJI Phantom in in-flight control capabilities. The maximum range of Karma is also limited compared to the Phantom, restricting maneuverability.
In contrast, DJI Phantom drones are known for their superior controls, which are smooth and responsive. They offer a plethora of flight modes, including beginner modes, sport modes, and advanced features like waypoint navigation and object tracking, providing flexibility to pilots of all skill levels.
Although setting up a DJI Phantom may be slightly more complicated than a Karma due to the necessity of installing the DJI App and running firmware updates, the extensive in-flight controls and large range compensate for this. In essence, the Phantom's versatility outperforms the Karma in terms of controls and flight capabilities.
User Experience
Choosing between the GoPro Karma and the DJI Phantom comes down to more than just ease of use, the user experience plays a critical role as well.
While the GoPro Karma gives you the option to engage a second user via its 'passenger app', allowing them to watch the drone footage and control the camera while the pilot navigates, this addition doesn't fundamentally improve the drone's overall usefulness. Users have also expressed discontent with Karma's limited range and Autonomous control features.
On the contrary, the DJI Phantom has received praise for its stability during flight and its capacity to produce top-notch images and videos. Its advanced features, such as obstacle avoidance sensors, which the Karma lacks, significantly minimize the likelihood of accidents and make it easy to operate for beginners. Seasoned users especially value its advanced control settings and extended flight range, which permit more intricate drone operations.
Based on these factors, the DJI Phantom tends to come out on top in terms of user experience and ease of use. It provides a well-rounded experience for all users, regardless of their skill level. The Phantom's enhanced range, stability, obstacle detection system, and advanced control options certainly raise the bar for user experience when compared to the GoPro Karma.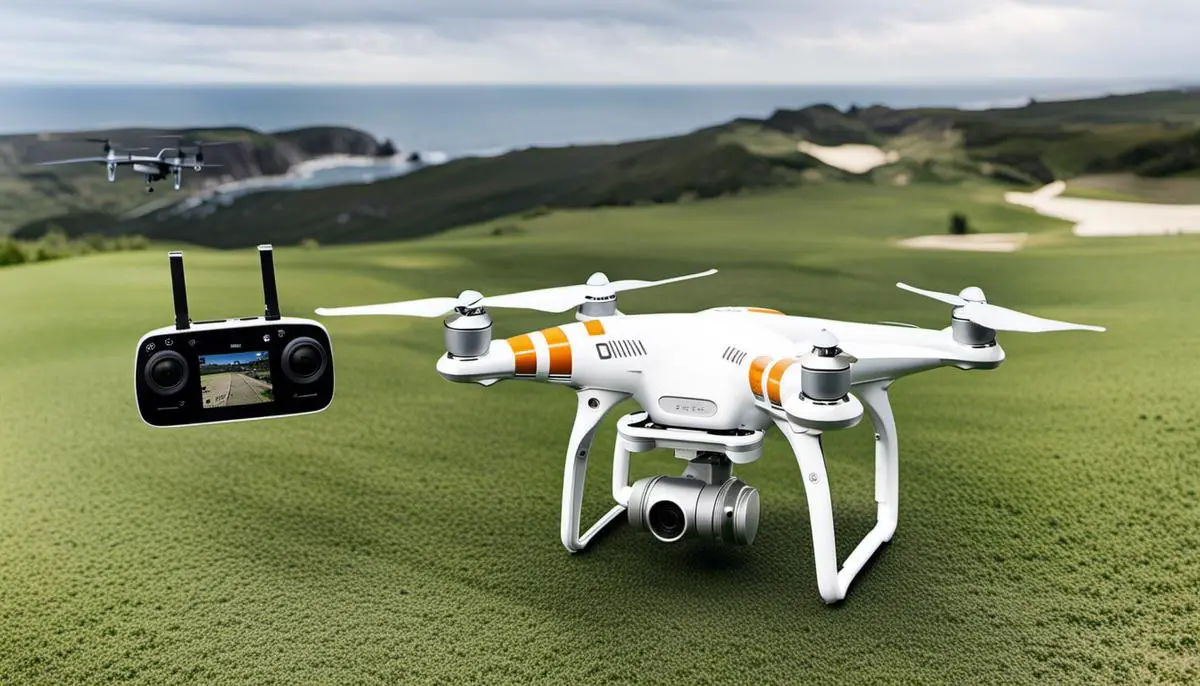 Additional Features & Accessories
A Closer Look at GoPro Karma: Features and Accessories
Starting with GoPro Karma, its compact, transport-friendly design and joystick-styled controller make it fairly user-friendly. This drone works exclusively with GoPro cameras, particularly the GoPro Hero5 and Hero6, ensuring high-quality, crisp, and stable footage.
Every GoPro Karma comes equipped with a Karma controller, resembling a video game controller with additional touchscreen capabilities; this was included to enrich the flying experience. In addition, the Karma drone is paired with an accessory known as the Karma Grip. This device enables you to remove the camera and stabilizer from the drone and fasten them to the Karma Grip for handheld shooting.
From a software perspective, the GoPro Karma provides several navigational features, namely Orbit, Cable Cam, Dronie, and Reveal. If we take push notifications into account, others can utilize the GoPro Passenger App to watch your flights and manage your GoPro while you take charge of the navigation.
DJI Phantom: Additional Features and Accessories
The DJI Phantom series is renowned for its extensive features and advanced technology. These drones are equipped with a camera that can capture 4K video and 12MP photos, providing professional-level footage.
The DJI Phantom drone comes with a standard, exclusive remote controller with customizable buttons for ease of flight. The Phantom series also offers advanced flight modes, such as Follow Me, Waypoints, and Point of Interest.
One standout feature of the DJI Phantom series is its Intelligent Flight Battery, which can prolong the flight time of the drone, providing up to 28 minutes of flight. The battery even warns you when the power is low, ensuring the safe return of the drone.
Another exceptional function of the DJI Phantom is the DJI Go App. This software allows the operator to stream live HD video on their mobile device. This app also lets the pilot access full manual camera controls, including ISO, shutter speed, and image formats.
In terms of add-on capabilities, the Phantom series is richly supported by an array of DJI accessories, including a multi-functional backpack, the Phantom series Battery Charging Hub, and the DJI HDMI Output Module that can be used for broadcasting HD video to a TV or other screen.
When it comes to drones, two names that often come up are GoPro Karma and DJI Phantom. Both offer a myriad of features and accessories, but your ultimate decision will depend on what you specifically need, want, and are willing to spend. If portability and ease of use rank high on your list, the GoPro Karma is a fitting choice. However, if your leanings are towards state-of-the-art technology and a wealth of features, it's the DJI Phantom series that you should be looking into.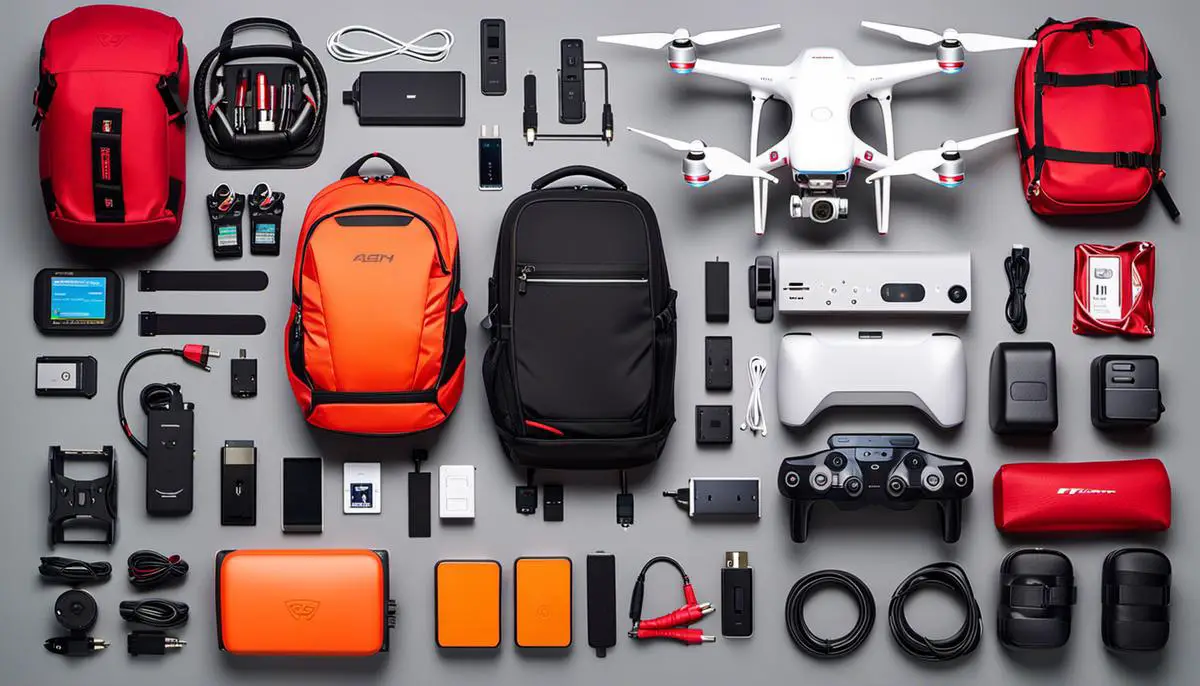 Customer Feedback & Market Response
User Experiences and Market Reception of GoPro Karma
GoPro's foray into the drone market sparked great anticipation when Karma was launched in 2016. The company had built a solid reputation with their action cameras, but Karma, unfortunately, didn't quite live up to the hype. Reports of the drone abruptly losing power and crashing resulted in a wide-scale recall and the product being temporarily pulled off the market.
Though Karma had its share of drawbacks, it was not without its merits. Users appreciated the removable gimbal that provided handheld stabilization—a feature that lent versatility to Karma. As the drone was compatible with GoPro Hero 4 and later models, GoPro users were able to use their existing equipment with the drone, which was another point in its favor.
However, the absence of an obstacle avoidance mechanism—a feature commonly found in similarly priced drones—was a major sore point for many users. The relatively short flight time of 18-20 minutes was also a letdown, particularly in comparison to what its competitors offered. All these factors combined made people see Karma as an underperformer given its price point.
DJI Phantom Customer Feedback and Market Response
The DJI Phantom series has consistently garnered positive responses from both casual and professional users since its debut. Users compliment the Phantom's advanced features, such as a 3-axis gimbal for stable footage, automatic takeoff and landing, and intelligent flight modes. It's recognized for offering a balance between professional-grade features and usability, making it perfect for both enthusiasts and professionals.
The Phantom 4 Pro, launched in November 2016, was received particularly well in the market due to its 1-inch, 20-megapixel sensor that could shoot 4K/60 fps video and Burst Mode stills at 14 fps. The inclusion of an obstacle avoidance system provided an additional layer of security that was highly welcomed by users.
However, some users criticized the DJI Phantom series for being bulky compared to other options in the market. Although DJI provides a dedicated backpack for transporting the Phantom drones, they are not as portable as foldable drones like the DJI Mavic series.
Comparative Market Response
In terms of market response, the DJI Phantom has had a stronger presence, thanks to its robust features, reliable performance, and advanced camera capabilities. The GoPro Karma, despite its innovative design and brand name, struggled to compete due to technical issues and a lack of advanced drone features. As a result, GoPro discontinued the Karma in 2018, while the Phantom continues to be a popular choice in the drone market today.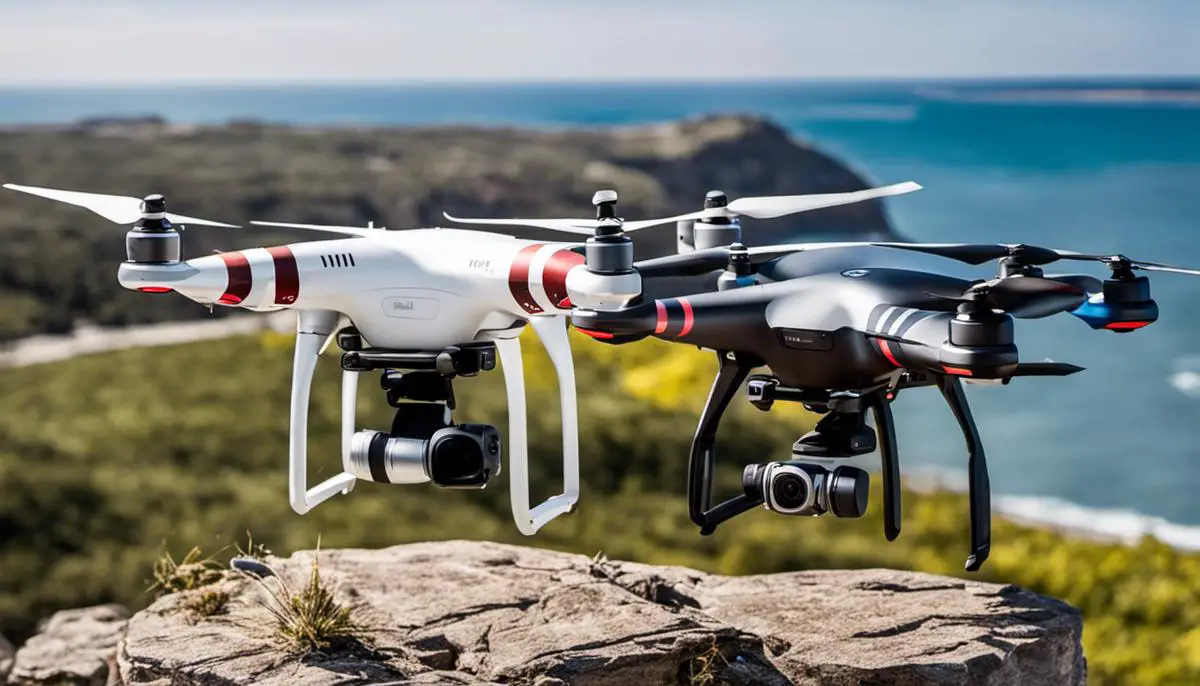 After rigorously analyzing the GoPro Karma and the DJI Phantom, it's evident that both drones offer significant features tailored to different user needs. On one end, the DJI Phantom showcases distinguished technical specs and easy-to-use design, which may appeal to first-time users and professionals seeking reliable performance. On the other, GoPro Karma, with its robust construct and comprehensive array of accessories, can present an alluring package for adventurers and outdoor enthusiasts. Putting customers at the heart of decision-making, it's clear that understanding their nuances is imperative for potential buyers. Indeed, both drones have carved their niche in the market, raising the bar for drone technology and encouraging continuous innovation in this dynamic field.
GoPro Karma vs DJI Phantom: Frequently Asked Questions
What are the key differences between the GoPro Karma and DJI Phantom drones?
The key differences are that the Karma is designed to work seamlessly with GoPro cameras, while the Phantom has its own integrated camera. The Karma is also more compact and portable thanks to its folding design. The Phantom offers longer flight times and more advanced intelligent flight modes.
Which drone has the better camera system?
The DJI Phantom generally has better camera specs and image quality thanks to its dedicated aerial cameras optimized for drones. The Karma's advantage is the ability to remove the GoPro for handheld use.
How do the controllers compare?
The Karma comes with GoPro's compact controller, which includes a touchscreen. The Phantom uses DJI's standard wireless controller with extended functionality but no built-in screen.
What are the differences in flight performance?
The Phantom offers up to 30 minutes of flight time, depending on model. The Karma maxes out at 20 minutes. The Phantom has a longer control range of up to 5km compared to 3km on the Karma.
Which drone has better safety features?
The Phantom has more advanced safety systems, like obstacle avoidance sensors and automatic return-to-home. The Karma relies on GPS and basic position holding features.
What are the differences in intelligent flight modes?
The Phantom has modes like ActiveTrack, TapFly, Waypoints, Follow Me etc. The Karma does not have any comparable intelligent flight modes.
Which drone is better suited for beginners?
The Karma is easier for complete beginners to fly thanks to the video game-style controller. But the Phantom offers more automated flight modes to help new pilots.
What are the key similarities?
Both are multi-rotor foldable drones for aerial photography
Use GPS for stabilization and position holding
First person view (FPV) live video feed
In summary, the Phantom has advantages in camera quality, flight time and automated features. But the Karma is more portable and integrable with GoPro cameras.