Dji Phantom 3 Vs 3D Robotics Solo: Which is the Superior Drone?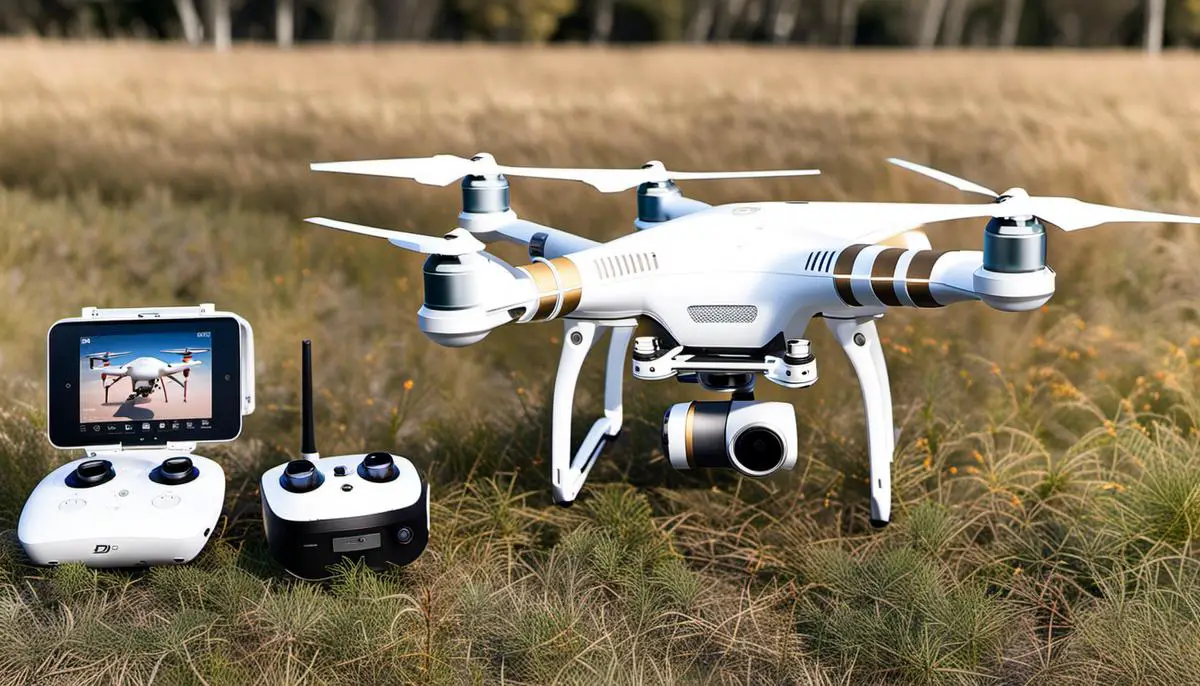 DJI Phantom 3 vs 3D Robotics Solo: Which Drone Offers Superior Performance, Features, and Flight Experience?
The fascinating world of drones presents a riveting array of products that cater to everyone, from curious hobbyists to experienced aerial filmmakers. Two of the leading drones on the market are the Dji Phantom 3 and the 3D Robotics Solo. While both boast impressive features, there are nuances between them that can greatly affect a user's experience and final product. This analysis aims to provide an in-depth exploration of each drone's specifications, performance, usability, cinematic capabilities, and overall value, thus offering an encompassing comparison between these two giants within the industry. It will help you determine which drone might offer more bang for your buck, or which one better suits your specific needs and expertise level.
Overview of Dji Phantom 3 and 3D Robotics Solo
The well-known drone manufacturer, DJI, produces the high-quality DJI Phantom 3. It is a small drone, measuring around 15 inches diagonally, not including the propellers. The drone's weight, including the battery, is about 2.8 pounds. This drone is known for its advanced flight features and superior camera capabilities. The drone features a 4K video camera that is capable of producing high-quality aerial images and videos. The range of the drone is also significant, being able to fly up to 3.1 miles (5km) away from the controller. The drone comes with a rechargeable battery that allows for around 23 minutes of flight time.
One of the significant features of the DJI Phantom 3 is its ease of use. With the advanced flight features and the DJI GO mobile app, it becomes easy for users to plan a flight path, monitor the drone's position, and even get real-time feedback on the drone's status. This drone is perfect for both beginners and advanced users. It is priced at around $700–$900, depending on the model, making it a mid-range drone.
DJI has a reputation for producing quality drones, and the Phantom 3 is no exception. They have excellent customer service and are known for being innovative and reliable in the drone industry.
The 3D Robotics Solo is a high-performing product from the innovation-led company 3D Robotics. Larger than the DJI Phantom 3, it measures 18 inches diagonally without its propellers and weighs approximately 3.9 pounds when loaded with the battery.
Uniquely tailored to integrate with a GoPro camera, the Solo, although void of a built-in camera, features a gimbal mount engineered to hold a GoPro Hero 4. This enables the drone to deliver the superior image quality characteristic of GoPro. With a commendable operational range, the Solo can soar as far as half a mile from the pilot. The battery life, slightly more enduring than the DJI Phantom 3, provides between 20 and 25 minutes of flight time.
The Solo appeals particularly to advanced drone users due to its extensive customizability and open-source software, allowing those with the technical know-how to modify and upgrade the system as they wish. Resting in a similar cost bracket to the DJI Phantom 3, it's priced between $800 and $1000.
As a renowned player in the drone arena, 3D Robotics continues to impress with its reliable, technologically-advanced offerings. While the Solo might feel a little complex to beginners when compared to the DJI Phantom 3, its extensive control and customization options are a major draw for many drone enthusiasts.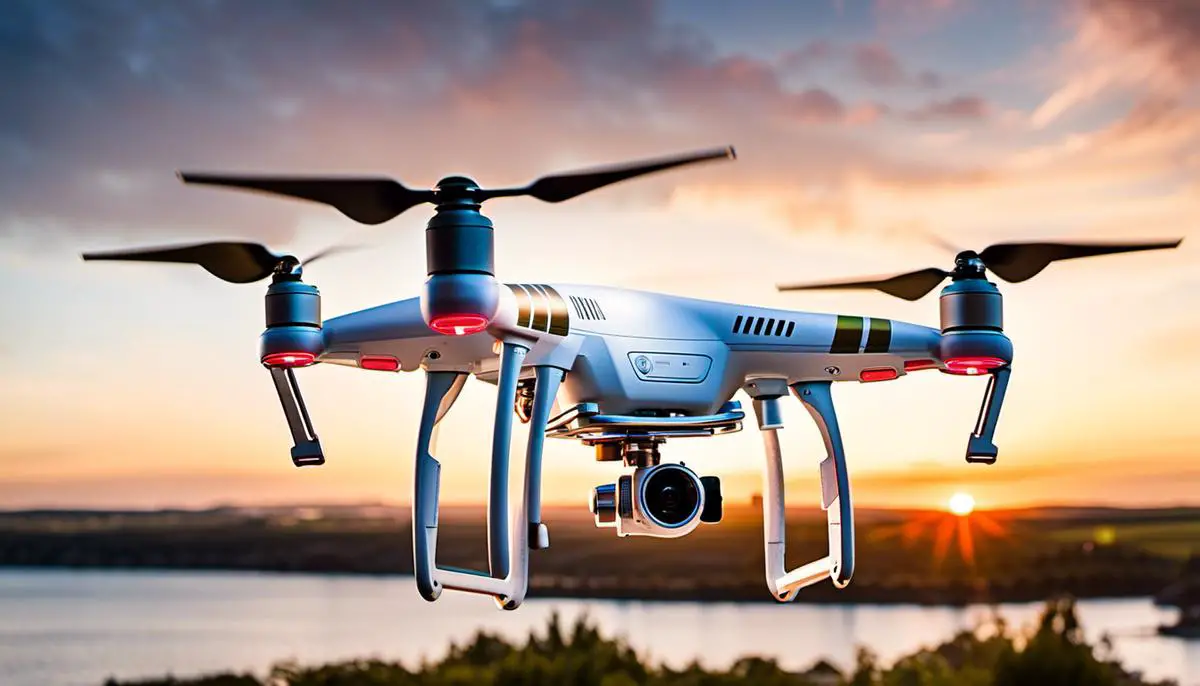 Performance Comparison
The Performance of DJI Phantom 3
The DJI Phantom 3 sets high standards for speed, stability, and maneuverability. It impresses with a top speed of 16 m/s and an advanced flight system that delivers remarkable stability, even in challenging wind conditions. Complemented by Intelligent Flight Modes including Follow Me, Waypoints, and Point of Interest, the DJI Phantom 3 also boasts exceptional maneuverability, enriching the overall flying experience.
Notably, the DJI Phantom 3 shines in terms of signal strength. Owing to its sophisticated Lightbridge technology, it allows for an efficient live HD view from distances up to 1.2 miles. This effective communication capacity ensures not just a strong drone connection but also superior quality of the aerial footage captured.
Performance of 3D Robotics Solo
On the other hand, 3D Robotics Solo comes with a maximum speed of 55 mph which is higher than the DJI Phantom 3, making it a faster drone. In terms of stability, it is equally competitive. Solo is incorporated with a Pixhawk 2 autopilot system that guarantees stable flights.
Solo's maneuverability is increased by its Smart Shots feature that allows users to execute dynamic aerial shots. However, Solo does not guarantee the same level of signal strength as DJI Phantom 3. Its signal range is relatively shorter, and this might limit its use in extensive landscape shoots.
Cuartero Robotics Solo performs excellently in average weather conditions. However, strong winds may affect its stability. Thus, its performance under adverse weather conditions is somewhat inferior as compared to the DJI Phantom 3.
Technical Comparison
The DJI Phantom 3 is crafted with an Advanced Pilot Assistance System (APAS) that allows the drone to avoid obstacles in its flight path. This feature is lacking in the 3D Robotics Solo. This means that the Solo requires more manual operation and attention as compared to the DJI Phantom 3.
DJI Phantom 3 also offers a high-quality camera that captures 2.7K video, superior to Solo which has adjustable GoPro settings but lacks the built-in camera that DJI Phantom 3 houses. The image quality produced by Phantom 3 therefore tends to be more professional.
Final Thoughts
On comparing the DJI Phantom 3 with the 3D Robotics Solo, both have distinctive advantages. The DJI Phantom 3 stands out in terms of stability, precision in maneuverability, superior signal strength, and excellent camera quality. On the other hand, 3D Robotics Solo outshines in terms of speed. Your decision between the DJI Phantom 3 and 3D Robotics Solo would consequently depend upon your personal requirements and predilections in these areas.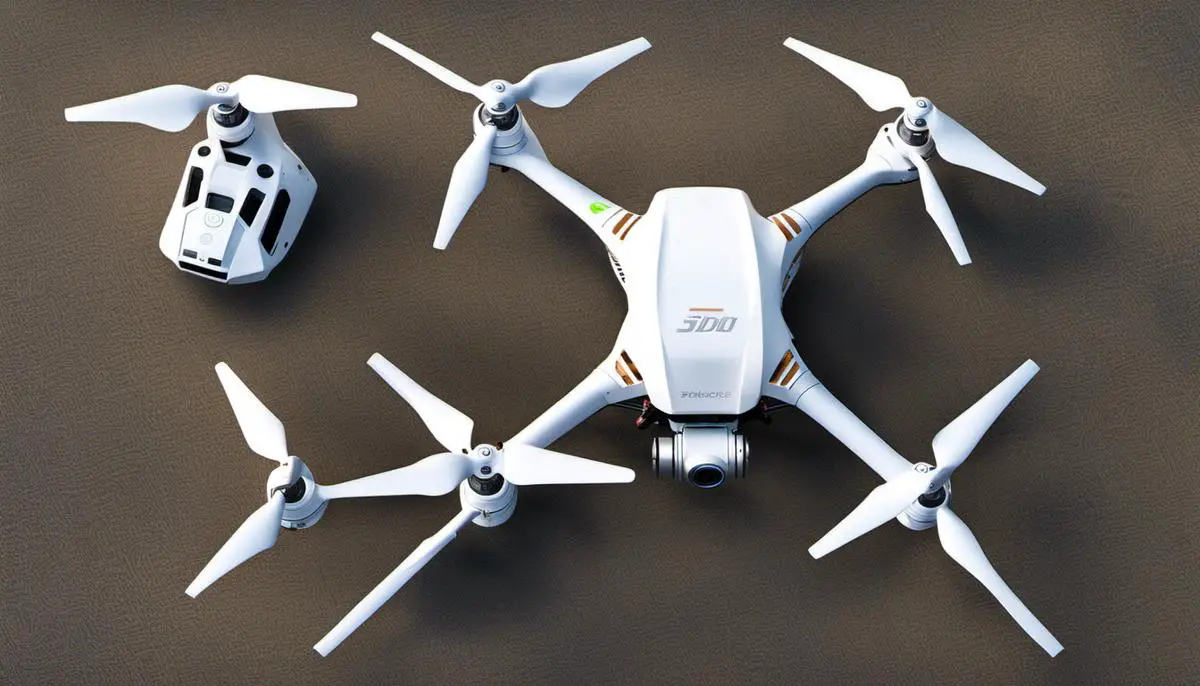 Usability and User Experience
The DJI Phantom 3 is acclaimed for its impressive user-friendly interface and straightforward operation. It provides an intuitive mobile app—DJI GO—that offers a live HD feed from the drone's camera and is your go-to central control unit. The app's vibrant and transparent layout makes filming scenic aerial footage a breeze.
When it comes to maneuvering the machine, the Phantom 3 leaves a great impression with its precision and instant response. The operation of the DJI Phantom 3 instills confidence, even in beginners, thanks to its smart flying modes like Waypoints, Point of Interest, and Follow Me. Furthermore, the throttle stick's push-to-release feature offers slight resistance, ensuring greater control and enhancing overall flying enjoyment.
Many users appreciate the DJI Phantom 3 for its out-of-the-box usability and quick assembly, highlighting the fact that even novices can have the drone airborne quickly. While its setup process and handling are intuitive, the Phantom 3 also caters to the needs of seasoned drone pilots by featuring advanced settings and complex features.
On the other hand, the 3D Robotics Solo offers an engaging flying experience, mainly aimed at advanced users who want deep control over their shots. Its acclaimed capability lies in the hands-on, tactile flight controls that allow experienced drone pilots to maneuver the drone precisely as intended.
Unlike the DJI Phantom 3, where the pilot relies on a mobile app, the 3D Robotics Solo comes with a gaming-style controller equipped with sticks and buttons, allowing fluid control over fly patterns and camera angles. The controller also includes a bright, crisp screen that keeps the drone's vital statistics in clear view.
The Solo's focus on advanced control features results in a slightly steeper learning curve, especially for novices. Its highly customizable options, plentiful advanced settings, and more hands-on approach require considerable flying experience to fully exploit. While the 3D Robotics Solo does feature a beginner mode, its primary strength lies in catering to the expectations of professional drone flyers.
Despite these complexities, user feedback for the 3D Robotics Solo often highlights the excitement of having granular control over the drone's operations, particularly for capturing nuanced shots, mapping out complicated flight paths, and tweaking advanced settings to ensure the best possible flight experience.
The DJI Phantom 3 and 3D Robotics Solo are two versatile drones geared towards different user bases. Known for its intuitive controls and user-friendly interface, the DJI Phantom 3 is a welcome option for drone enthusiasts of all skill levels. On the other hand, the 3D Robotics Solo offers a more comprehensive and fully controllable drone experience, ideally targeting advanced users who prefer to have maximum control over their operations and place less emphasis on beginner-friendly features.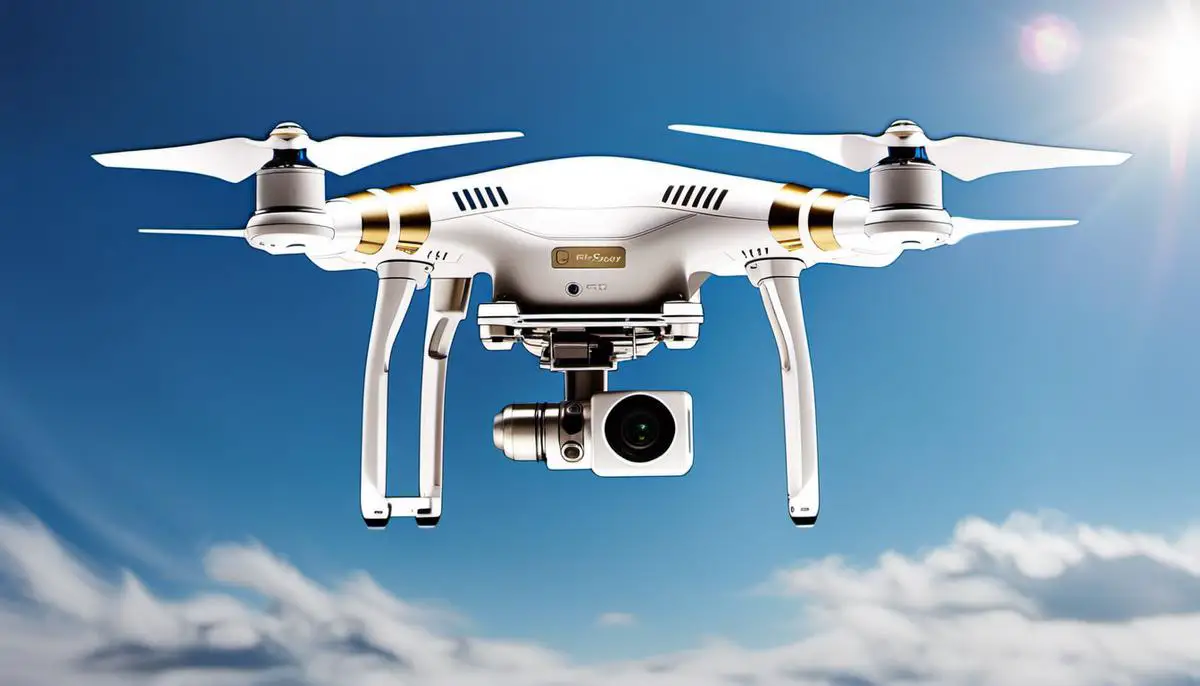 Cinematic Capabilities
DJI Phantom 3: A Cinematic Prodigy
The DJI Phantom 3 enjoys a reputation for outstanding cinematic potential. Outfitted with a 12-megapixel camera, it can shoot 4K ultra-high-definition videos at 30 frames per second, as well as capture vividly detailed images. Abandoning the distortion of the fisheye effect, the Phantom 3 employs a 94-degree field of view to produce pictures that maintain their natural shape and proportion.
Equipped with a 3-axis gimbal, the Phantom 3 guarantees smooth and stable footage, even when faced with wind disturbances. The drone also supports automated flight maneuvers, including waypoint navigation, point-of-interest circling, and follow-me mode. All of these offerings lend themselves to the creation of complex, near impossible-to-manually-achieve shots.
Take the point-of-interest feature as an example. You can choose an object of focus and let the drone circle it, thereby achieving a comprehensive, 360-degree view. This feature allows for awe-inspiring panoramic shots of iconic landmarks, architectural gems, or naturally stunning vistas.
Cinematic Capabilities of 3D Robotics Solo
The 3D Robotics Solo, on the other hand, is an adaptable drone that does not come with its own camera, but can accommodate a GoPro model. With the help of a GoPro, the Solo can deliver video quality up to 4K at 30 fps and take photos with a resolution as high as 12 MP.
The real magic of the Solo lies in its ability to perform computer-assisted Smart Shots. These include Cablecam, Orbit, Selfie, and Follow Me. The Cablecam allows you to lock the drone on a virtual cable between any two points in space, letting you focus on the camera's direction. Orbit enables the drone to revolve around an object for an 'around-the-world' kind of perspective.
Selfie and Follow Me modes are perfect for personal shots and filming moving objects, respectively. These smart modes, paired with a 3-axis gimbal, can help achieve very unique and special cinematic footage. The Solo even has an HDMI output for live HD broadcasting, making it ideal for live event coverage.
When comparing drones, two standout names are the DJI Phantom 3 and the 3D Robotics Solo. Both have their own unique features and offerings that make them distinct choices for drone enthusiasts. The DJI Phantom 3 is well-regarded for its superior footage and varied flight modes, making it a solid choice for those who prioritize image quality. The 3D Robotics Solo, on the other hand, is known for its flexible camera options and innovative flight modes, providing a range of solutions for various cinematographic requirements.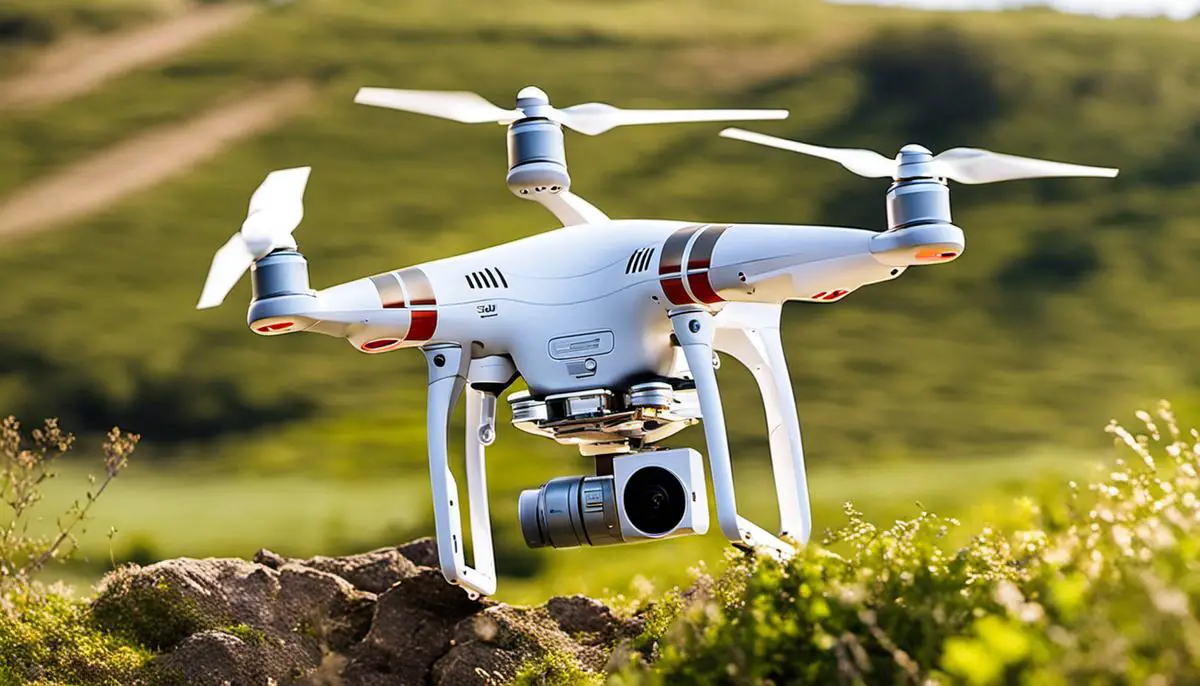 Price and Value
Cost and Worth: DJI Phantom 3 versus 3D Robotics Solo
Deciding on a drone boils down to striking a balance between price, features, and performance. The DJI Phantom 3 and the 3D Robotics Solo are two such drones that compete in today's market. Let's dissect the details.
Famous for its high-grade drones, the DJI Phantom 3 is generally costlier than the 3D Robotics Solo, with prices ranging from around $500 to $1000, based on the variant selected. This higher price tag includes an integrated top-grade camera, making it a worthy investment for those serious about photography and videography.
By comparison, the 3D Robotics Solo is typically cheaper, with prices ranging between $300 to $600. These rates, however, do not include a camera. If you plan to use this drone for aerial photography, you'd need to buy a suitable camera separately, which could hike up the total price significantly.
When it comes to the worth of your investment, both drones hold up well. The DJI Phantom 3 is well-loved for its easy controls, extended flight time, and top-notch camera quality. The 3D Robotics Solo shines with its superior software, open-source platform, and "follow me" function, making it a favorite for users who value customization and interactive flight experiences.
Concerning guarantees, both brands have different propositions. DJI provides a standard 12-month warranty on the Phantom 3, and a six-month warranty on some components. Conversely, 3D Robotics offers a considerably shorter warranty of just 90 days on its Solo drone.
Regarding after-sale services, DJI is known for its wide service network and proficient support. For 3D Robotics, though, after-sales services might not be as comprehensive due to the company's smaller size and footprint.
The availability and cost of spare parts are additional considerations. The DJI Phantom 3 has an advantageously wide availability of spare parts. However, while parts for 3D Robotics Solo are also accessible, some users have reported that certain components could be harder to locate and possibly more expensive to acquire.
All in all, whether you choose the DJI Phantom 3 or the 3D Robotics Solo will greatly depend on your specific needs and preferences. Both drones offer excellent value for the investment. If high-quality imaging and comprehensive after-sales service are your top priorities, go for the DJI Phantom 3. If you'd rather save on the initial investment and have more control over the drone's software, then the 3D Robotics Solo could be a better choice. In either case, becoming familiar with what the drones offer will help guide your final decision.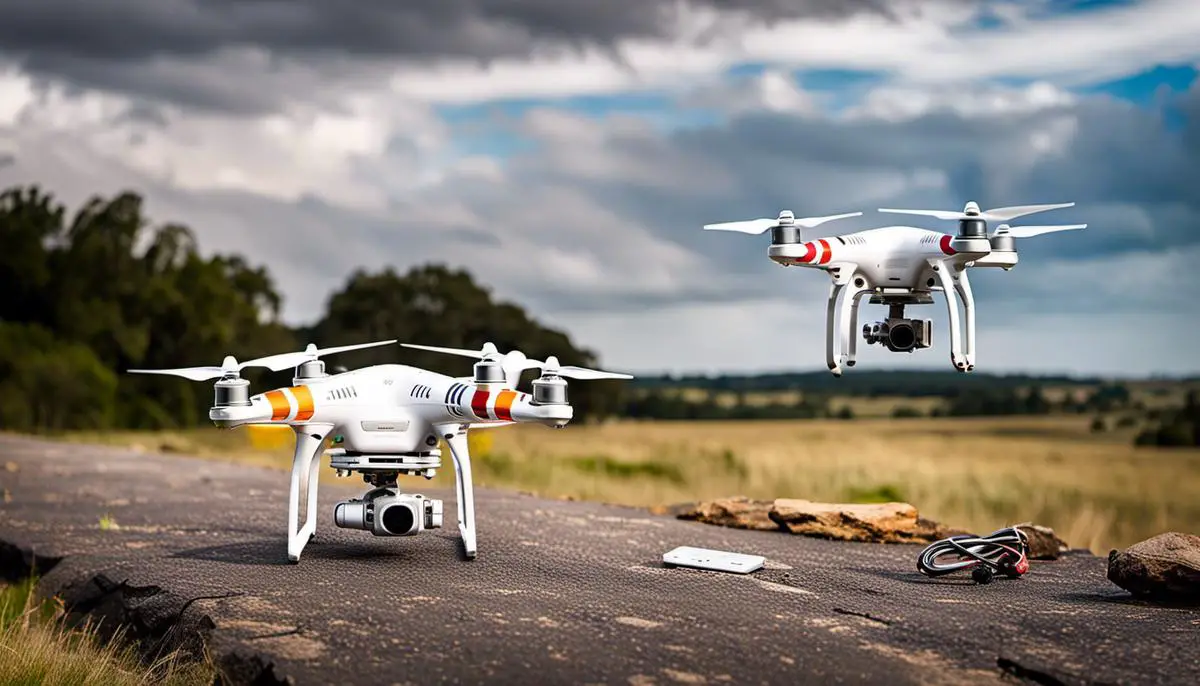 From the high-dimensional world of flight performance to the granular details of camera sophistication, the journey between Dji Phantom 3 and 3D Robotics Solo drones is highly informative and enlightening. Both drones have their strengths and offer unique benefits, depending on their intended use and the skill level of the pilot. The Dji Phantom 3, with its advanced camera features, might provide superior results in aerial photography or cinematography. On the other hand, the 3D Robotics Solo, with its user-friendly interface, could be the better choice for beginners trying to learn the ropes of drone piloting. Therefore, the final choice depends on your unique needs, budget, and personal taste. Remember that the ultimate goal is to enjoy the fantastic possibilities that come with using these state-of-the-art flying machines.
DJI Phantom 3 vs 3D Robotics Solo: Frequently Asked Questions
What are the key differences between the Phantom 3 and Solo?
The Phantom 3 has a built-in camera, while the Solo requires a GoPro camera to be mounted.
The Phantom 3 has a maximum transmission range of 3.1 miles while the Solo has a range of 0.6 miles.
The Phantom 3 has a maximum flight time of 23 minutes, compared to Solo's 20 minutes.
The Solo uses two 1 GHz computers as well as a host of sensors for intelligent flight modes, while the Phantom relies on basic programmed flight.
Which drone has better camera capabilities?
The Phantom 3's built-in camera can shoot 12 MP stills and record 4K video up to 30 fps.
The Solo requires a GoPro camera, which can shoot up to 4K video as well. The Hero4 Black shoots 12 MP stills and 4K video up to 30 fps.
What are the intelligent flight modes that the Solo offers?
The Solo's computers and sensors allow it to offer intelligent flight modes, including:
Cable Cam: Fly along a virtual cable between two set points
Orbit: circle around an object while keeping it in frame
Follow Me: autonomously follow and keep the camera on a subject
Selfie: take an automated selfie
The Phantom 3 relies on basic programmed modes like Follow Me and Waypoints.
Which drone is easier to fly?
The Phantom 3 uses DJI's simplified app interface and offers stabilized flight modes. Overall it is easier to fly, especially for beginners.
The Solo requires using the GoPro app or smartphone mounts. It has more complex controls better suited for experienced pilots.
Which drone is more portable?
The Phantom 3 folds down to a more compact rectangular shape making it easier to transport.
The Solo's fixed legs and larger design make it less portable.
Which drone has the better warranty and customer support?
DJI offers a 1 year limited warranty compared to 3DR's 6 month warranty.
DJI is generally regarded as having better and more responsive customer service.